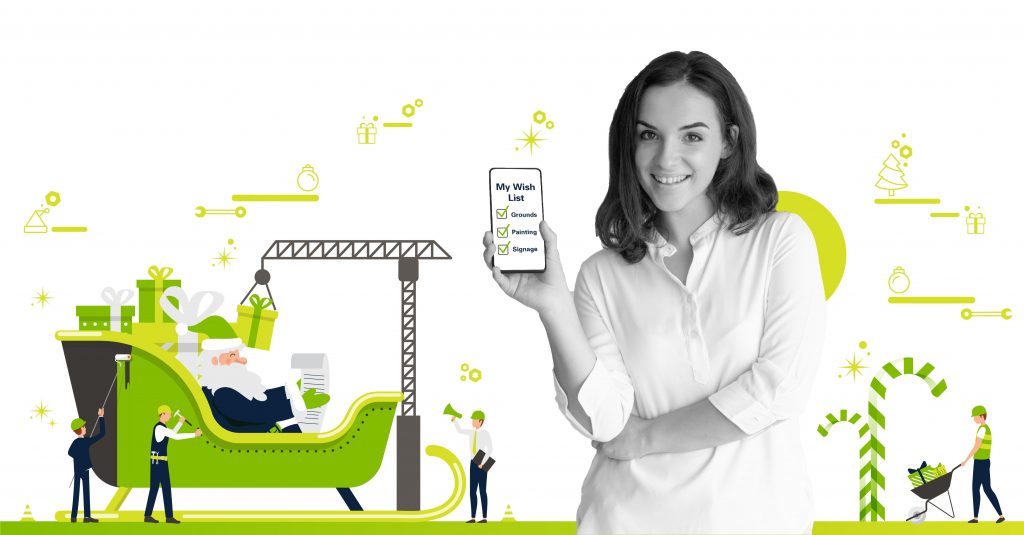 The Christmas holidays are a time to spend with loved ones, enjoy good food and; conduct school maintenance.
In fact, there's probably no better time than the holiday period to freshen up the school and get it spick-and-span for the new year. But with preparations for other festive activities, it can be easy to overlook some maintenance necessities.
As an early present to you, we made the ultimate maintenance wish list (and checked it twice). From repainting to refurbishment, grounds to signage, we've pulled all the most common maintenance areas into one handy list. That way, you can cross the t's and dot all the i's and keep your maintenance on track and on budget this school holidays.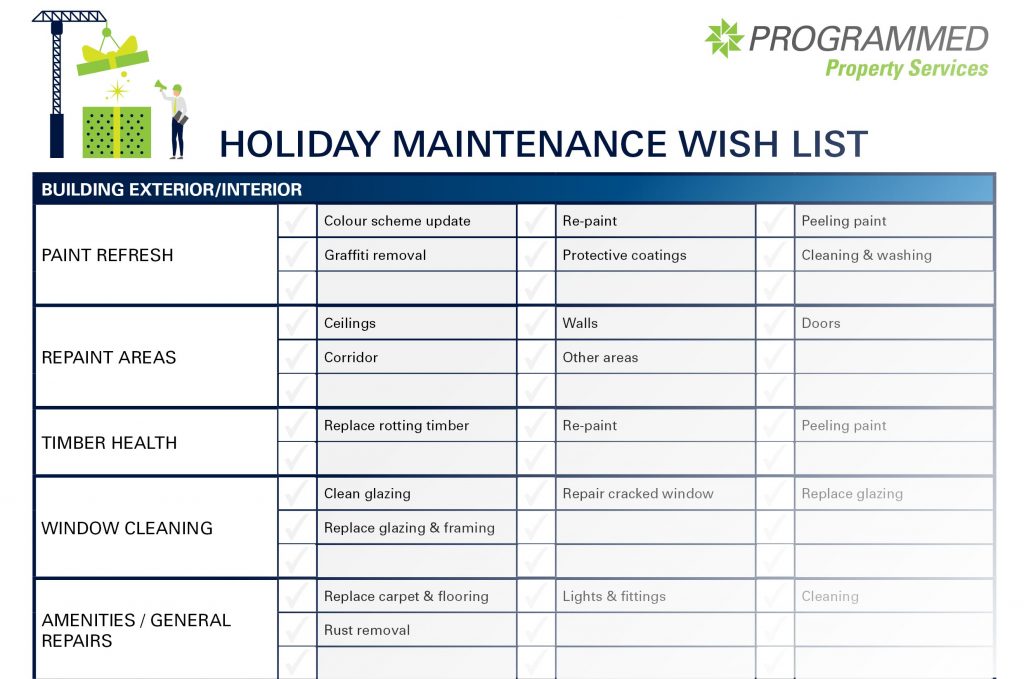 Click here to download a copy of the maintenance wish list.
Did your maintenance wish list grow? Catch up with Programmed to get help with your school maintenance wish list.