In September, 13 hardworking Programmed people jetted off on a trip to Japan, in recognition of the dedication and commitment they've displayed through their time with us.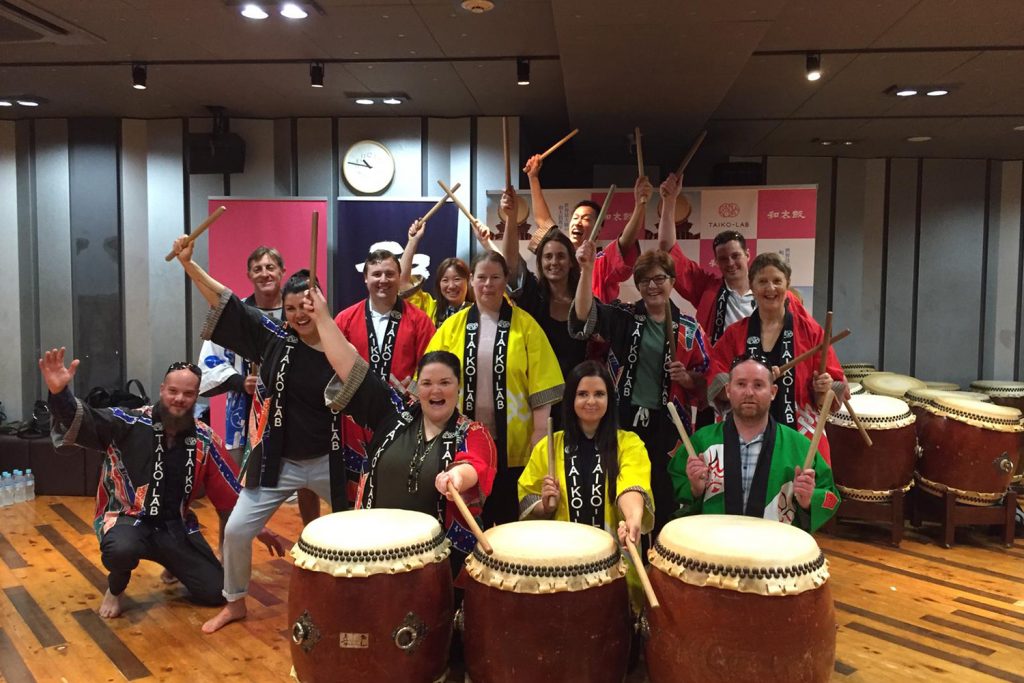 The group were accompanied by managing director Glenn Thompson and chief financial officer Stephen Leach as they adventured around Tokyo, and watched Australia take on Wales in the rugby world cup.
With people coming from all over Australia and New Zealand, the trip kicked off with a team building exercise, to help everyone bond and introduce them to Japanese culture.
The Taiko drumming lesson saw them learn a traditional Japanese performance as a group, and then split into two teams to battle it out. Jeremy Menzies, foreman with Programmed Property Services (PPS) said it was "a great way to have a laugh and break the ice" on the first morning.
Now bonded for life, the group headed off to see the PERSOL Gaienmae office, where they were treated to a tour, and to the PERSOL Minami-Aoyama office for lunch.
The following day they visited the seaside city of Kamakura, where they took in the sights and had some time to explore, before heading back to Tokyo for a dinner cruise.
Jeni Childsmith, group human resources administration officer, had a wonderful time.
"The Japanese people, culture and hospitality is second to none," she says.
The climax of the trip was the Rugby World Cup, and watching Australia play Wales on the Sunday afternoon, but the unanimous highlight was the group of 'heroes'. Paul Buncombe, national account manager with Programmed Skilled Workforce (PSW) says, "I couldn't have asked for a better bunch of people to share such an incredible adventure with and I will treasure every moment of it".
Daniel Smith, team leader with Programmed Facility Management says, "it shows what wonderful people we have working for Programmed."
We're so pleased the team had a wonderful time, and hope you enjoy the pictures of their personal highlights.