Two of our trainees, Rebecca Thompson and Hayden Schilling, are finalists for 'WA Trainee of the Year' at the 2018 WA Training Awards!
The WA Training Awards recognise and reward outstanding achievements of apprentices, trainees and vocational students, and the contribution to training made by trainers, training organisations and employers.
Hayden and Rebecca both work with our customer Woodside in Karratha and are in their final year of completing a Certificate III in Process Plant Operations.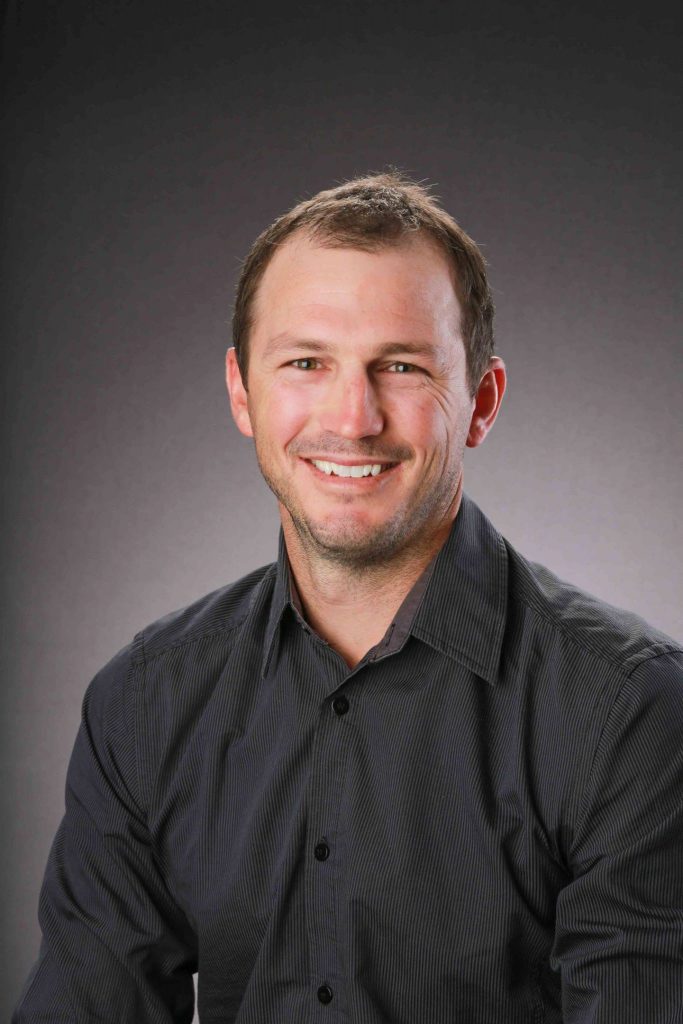 Hayden doesn't plan to stop after completing his Certificate III, and after already having completed several other qualifications, it's clear that he's passionate about developing his career in the oil and gas industry.
After completing his traineeship, Hayden plans to gain further qualifications in Certificate IV in Process Plant Operations, Certificate IV in Training and Development and Certificate IV in Leadership and Management.
'(These skills) will enable me to provide leadership and guidance to others who are considering similar pathways or are undecided on their workplace future.'
Hayden impressed his supervisors from day one with Woodside's Lead Operations Trainer John Wells commenting that Hayden's preparation for his first interview was 'unmatched in all the years of interviews that I have completed'.
'Hayden was one of the standouts in the classroom and was a great source of knowledge to other Trainees with less experience in Operations. His attention to detail in all aspects of his training and completing assessments was beyond compare. I have quite often seen Hayden in the Academy on his days off to complete his work. He has set very high standards for himself and this ensures he can achieve his objectives,' John said of Hayden.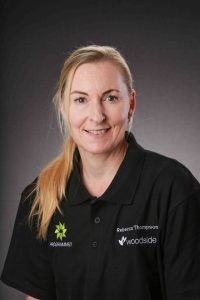 Rebecca took a different path to her current career in oil and gas, having started out as a physiotherapist before taking on the Process Plant traineeship with Woodside and Programmed.
'I felt that I needed a change and in particular, a challenge. As I live in the Pilbara, I was naturally attracted to a career in resources, particularly oil and gas. I was a complete novice to all things mechanical when I first started and had never been on site before.
I knew I had a challenge on my hands but I was excited to be given the opportunity to pursue it,' Rebecca said.
Rebecca is passionate about being a role model for others in similar situations to her. She showed enormous dedication throughout her training, completing all the requirements of her traineeship 10 months ahead of schedule.
'As the only female and also the oldest person in my trainee group, I felt strongly that I wanted to succeed in my new career so that others in a similar situation might be encouraged to take a similar path.
It's important that people from diverse backgrounds feel enabled to apply for and succeed in traineeships, particularly in fields such as oil and gas. I want to encourage them to realise they have a lot to offer this industry and this, together with hard work, will lead them to succeed in their chosen field – Rebecca.
Woodside also had great things to say about Rebecca and John Wells said that 'Rebecca will make an excellent ambassador for Training and will be a great role model for other trainees in the industry. Rebecca has been an excellent student when at the Academy and has now progressed through all of her competencies in a very timely manner and of great quality.'
Programmed has had a long partnership with Woodside, having worked together for over 20 years. We estimate that over 50 per cent of Woodside's current operations workforce and 94 per cent of the indigenous workforce on site have participated in our training programs.
We are exceptionally proud to see our trainees recognised for their hard work and to see them become role models for future leaders in the oil and gas industry.
Winners of the WA Training Awards will be announced at the end of September, so stay tuned. Congratulations again to Hayden and Rebecca on being named finalists!
---
Programmed is both a Group Training Organisation (GTO) and Registered Training Organisation (RTO 110043) assisting customers of all sizes in upskilling their workforce through technical and vocational skills training, including short course, certificates, traineeships and apprenticeships. For training and apprenticeship opportunities with Programmed, search and apply for other positions here.