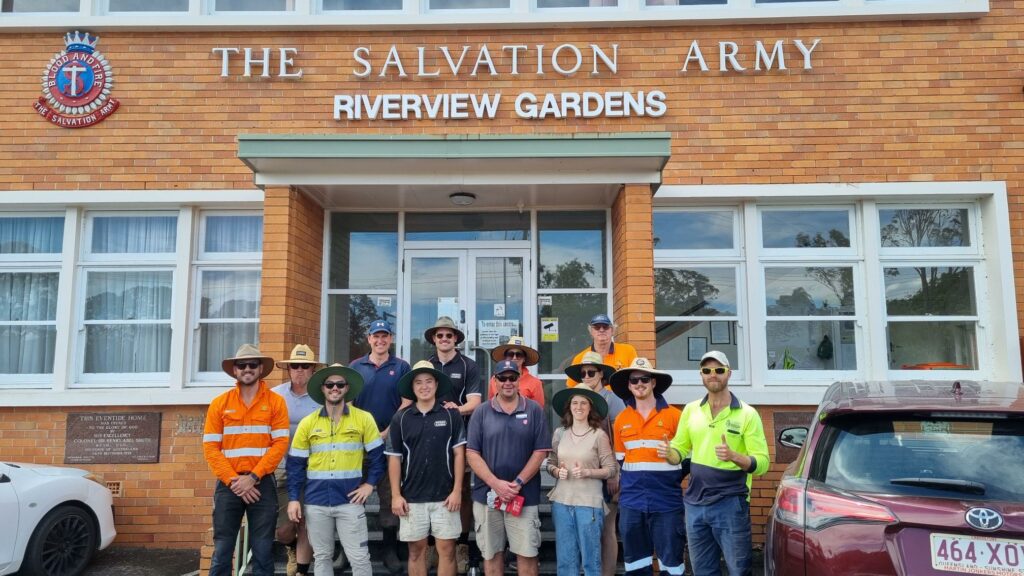 This month Programmed members volunteered their time to transform The Salvation Army Riverview Gardens into a flourishing community space as part of their Working Bee program.
Through the nature of their business, The Salvation Army provides our teams with plenty of opportunities to become involved in volunteer work and alike. On this occasion, Operations Manager, Monique Holden, put her hand firmly up and sought out her colleagues for some support on a Worker Bee at an Aged Care facility in Riverview, Queensland.
With the best energy, volunteers got ready at 7 am, grabbed their tools and started the hard work cleaning up the gardens, moving mulch from the front of the centre to the gardens around the centre and tidying up the grounds. The load delivered to the site was 80 cubic metres, and they moved approximately half of it in just a few hours. Fantastic work!
We Believe in Making a Difference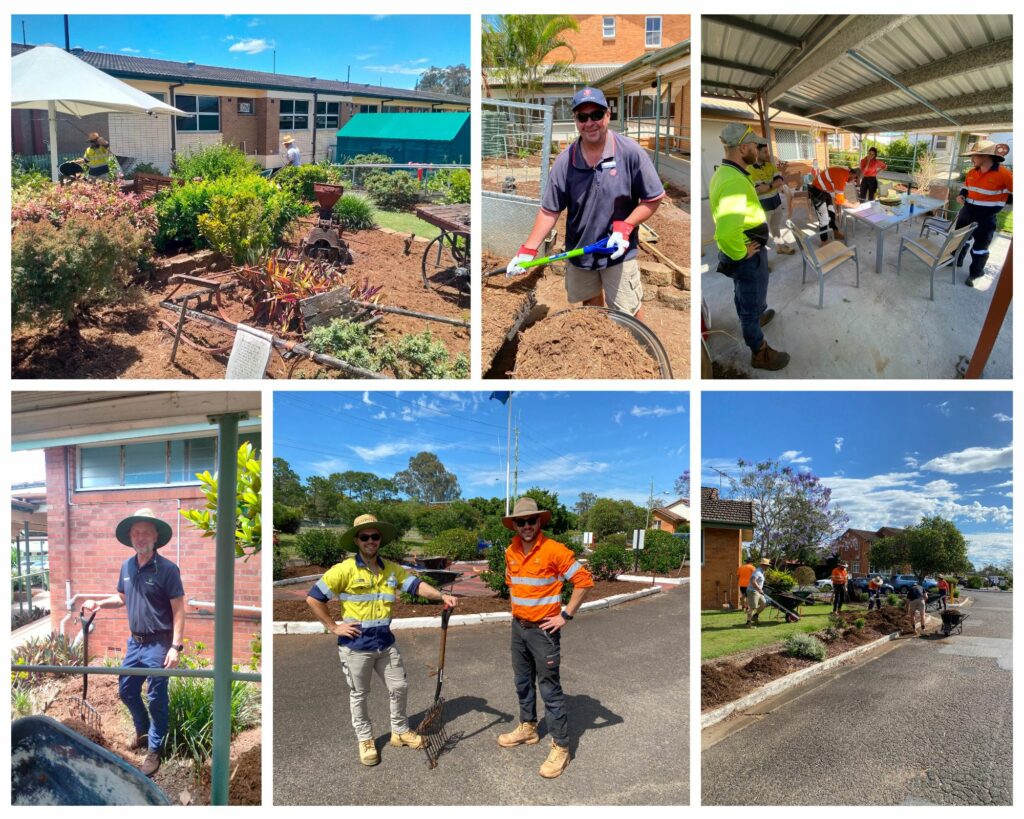 "It was great to get out from behind the desk and help out physically. This is really about the residents, they love their gardens, and they are the ones who notice, even some of them came to say hi. I predominately work from home, so it was really good to put some names to faces; The Salvation Army team members are great people to work with, it is a great organisation, and it feels fantastic to give back to people."
–Courtney Schloss, Service Delivery Coordinator
"It was amazing to be able to give something back; team members gave their all and moved the mulch to the gardens. I value The Salvation Army on a professional and personal level. To see so many of my peers have the same values was humbling. Nothing was too much to ask, and the appreciation that The Salvation Army had for us all turning up to assist was incredible."
-Monique Holden, Operations Manager
"A huge thank you to everyone who attended our Riverview Gardens Working Bee yesterday. The event was a great success, and the gardens are looking fantastic! For everyone who may be feeling a little sore this morning (me included), the load we delivered to site was 80 cubic metres, and we moved approximately half of it in just a few hours. A solid effort from the crew and words cannot express how grateful we are for the support."
The Salvation Army Area Facility Manager, Brent Homann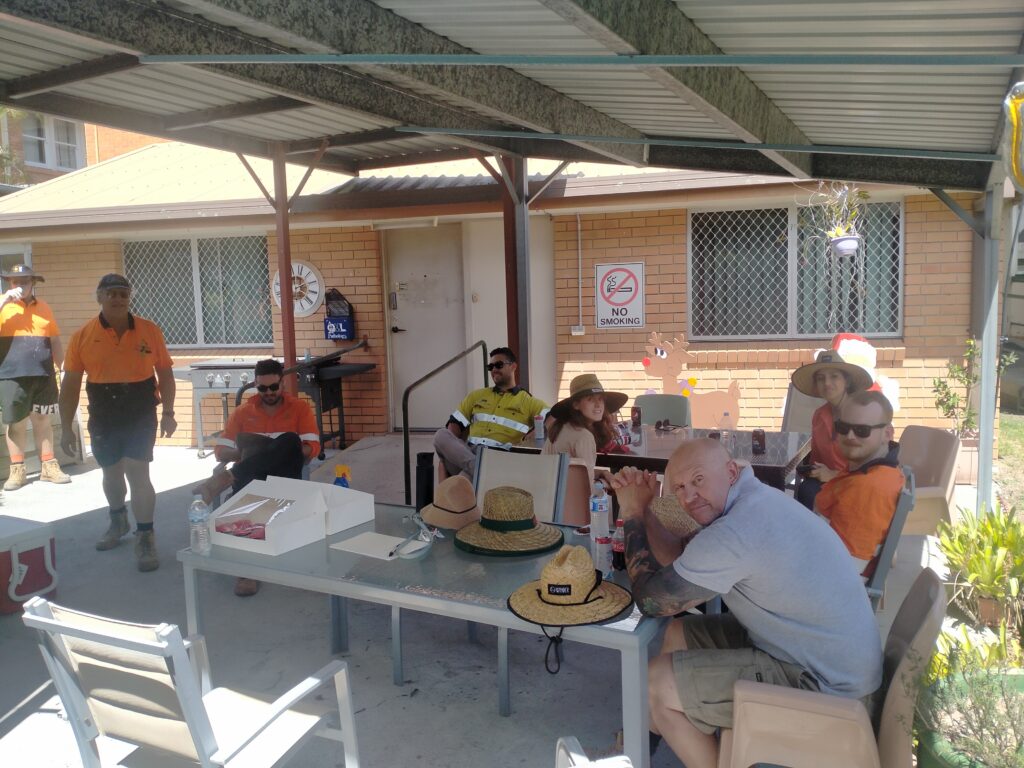 After a successful day, the volunteers had a quick afternoon tea and enjoyed some cupcakes kindly provided by Monique Holden, and later they had some sandwiches, fruit, and cake from The Salvation Army.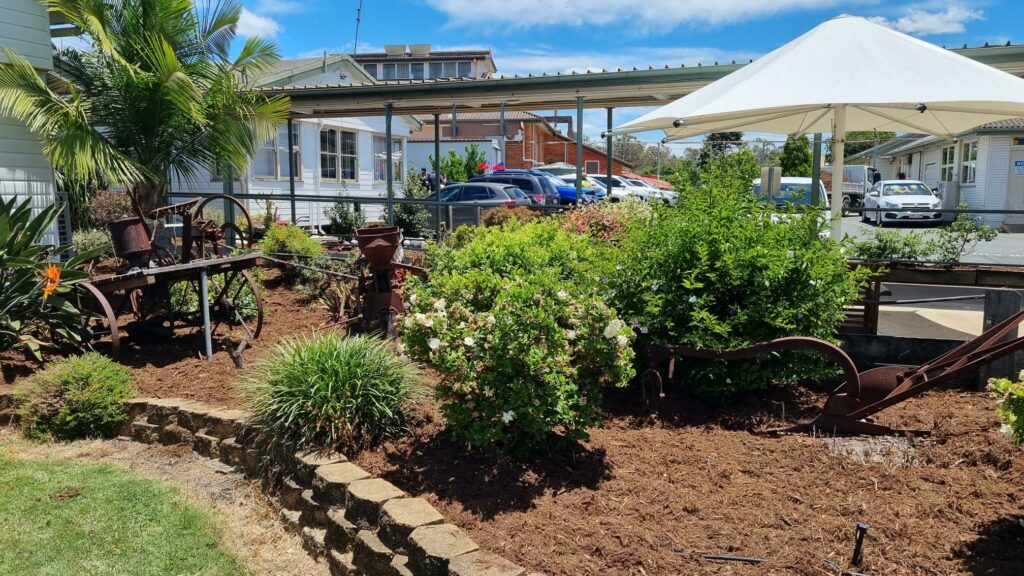 Programmed and The Salvation Army Property Team have been successfully working together for two years, providing Facility Management services to improve compliance, reduce risk and lower the maintenance spend for all services under management. Commencing services initially in Queensland and then across all states and territories before recently completing the transition of the Aged Care portfolio, Programmed have been developing strong relationships with the customer along this journey.
To learn more about our community initiatives at Programmed Click here.