Deciding on the maintenance provider you choose to engage may have been simple common sense before. In the wake of COVID-19 and its aftermath, the correct choice of contractor now very strongly equates to financially responsible business sense too.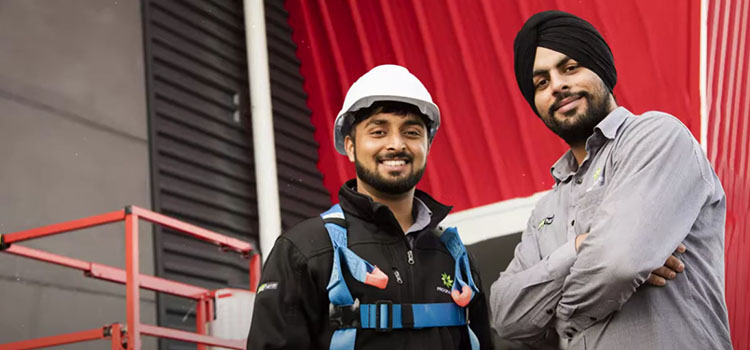 Astute or tough measures, such as Australia and New Zealand's responses to the COVID-19 pandemic, have managed to help countries, industres, and companies protect themselves from even greater economic cost. Still, the road to recovery could remain aggravated due to the inter-connectivity of supply chains.
It is now widely acknowledged that a quick bounce back to pre-COVID levels is unlikely. The maintenance sector which itself was wounded by the year's challenges, is seeing additional impact creeping in from affected supply chains. These have put additional pressure on maintenance providers, who must continue to provide quality service amidst a funding-challenged environment.
Ensuring you can continue to trust your maintenance provider to meet your needs and not compromise on quality, safety or service makes choosing the right contractor matter more now than ever before.
Change in the requirements of providers
Rather than change, requirements around maintenance have intensified. There is greater rigour required to ensure works are completed safely. On-going physical distancing measures may impact the number of trades on-site. As a result, efficient execution and timely works delivery may be affected, if not handled properly. Constant awareness of amended working conditions and adequate planning are vital to maintain deadlines and delivery.
Perhaps greater effectiveness can be achieved through providers able to provide multiple services while on site, making work more efficient and project management less arduous. As situations continue to change, the way a facility, site or organisation is managed or maintained will also likely be affected.
Partnering with providers who consistently work across multiple industries, such as schools, universities, retailers, strata and retirement villages, grants you maintenance outfitted with broader insights and counsel, in addition to specialist skills. The advice and experience of these experts can help you plan better, so you can capitalise on opportunities or undertake defensive, preventative measures that allow you to act, instead of react.
Their ability to assist in optimising maintenance spend lets you, your business, organisation or facility stay the course, so you can focus on key business priorities as you chart your way back to economic recovery.
Change in the maintenance provider market
Challenging times and economic downturns can lead some suppliers to cut corners; affecting the quality of work completed. As a result, it is essential to be clear on the specifications for works. Determine not just what is included in the scope of works, but also what's excluded. There is after all, a reason for the saying, "The devil is in the details."
A change in the number of providers available is foreseeable. There will be a propensity for some companies to 'jump ship' and try out new sectors, such as maintenance. When considering engaging providers who have transformed to capitalise on the maintenance market, be completely certain they understand the key nuances of maintenance. Being swayed by price could compromise longer term quality outcomes.
Using credible suppliers
There is never a more crucial time to partner with the right supplier.
It is integral to choose an agile maintenance provider, who while being adept to meeting challenges also has a history of surviving economic downturns. This will provide you with the confidence that they can see the job through efficiently and effectively.
Choose a partner you can trust to be there for you. With over 60 years of experience delivering quality maintenance, Programmed has a strong track record of strength and stability.
For all your maintenance needs, speak to Programmed today.