A couple of seconds are all it takes for first impressions. While it's an epithet usually applied to people, it's equally pertinent to properties. Nearly all buildings are surrounded by greenery of some description, and very often around the entrance. Hence, with your garden being the first interaction visitors have with you, it makes sense to invest in beautiful grounds.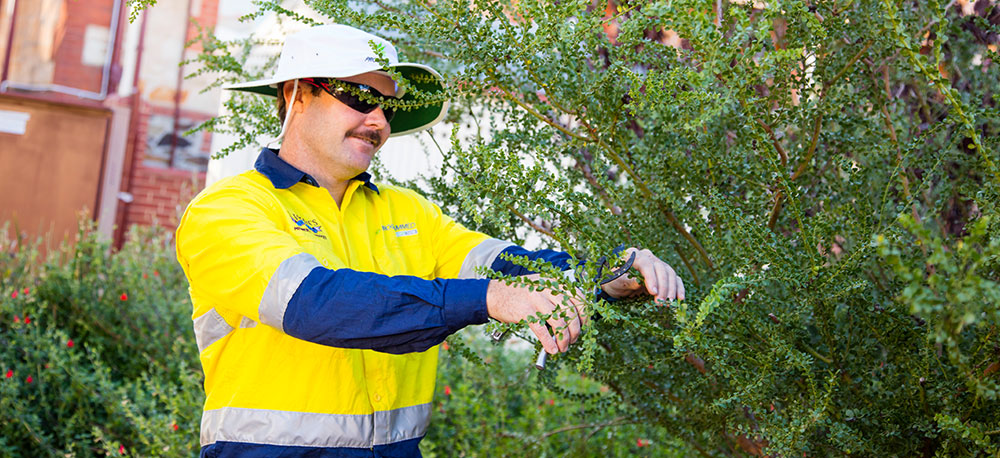 Greenery can enhance a location both palpably and inconspicuously. A well-designed natural landscape showcases your property much like a well-chosen frame enhances a painting. They can also improve the moods of those who interact with it, inducing a positive disposition towards a property and its tenants. This works particularly well for schools, commercial sites, and iconic landmarks. Gardens are thus without a doubt important for establishing strong corporate image.
Urban greenery has also proved to have significant and longer lasting improvements in mental health for residents, according to a 2014 study by the University of Exeter Medical School. Council and property developments that consciously include wetlands, playscapes and parks as part of the lifestyle package enable residents to access such benefits.
To maximise a garden's impact, a combination of fragrant foliage, different leaf textures, colour and movement should be incorporated in a garden's design. This provides variety able to stimulate our many senses.
When implemented in schools, especially in early educational facilities, such gardens encourage sensory and tactile learning. Schools can also utilise herb or vegetable gardens to teach students about food production as well as respect for their natural environment. Encouraging learning in the outdoors further improves mood and concentration. Such gardens also have myriad potential to help students cultivate life-long learning, especially if students are involved in the construction, establishment and continued maintenance of these gardens.
Green spaces often get overlooked as contributors to business efficiency. They are important as perceptible statements necessary to establish your business prestige; yet can promote efficacy in the way proper management of more visible operations such as wages, administrative and manufacturing costs does. With proper planning and correct plant selection, gardens large and small can be enhanced to minimise the impact of unseen cost influences such as like resource and water usage to impart significant benefits in terms of time, maintenance, and finances.
As climate changes increasingly leaning towards unreliable weather patterns, the right variety of drought tolerant and water efficient plants, as well as those that are easy to maintain, can help to substantially free up resources for important revenue-generating areas of the business.
What areas of your grounds and gardens can be improved for better operational efficiency? Speak to Programmed today and see how a small change in the way you plan or design your garden could potentially yield big improvements.