Tuesday 3 December is International Day of People with Disability (IDPwD).
IDPwD aims to increase public awareness, understanding and acceptance of people with disability and celebrate their achievements and contributions. This year's theme is promoting the participation of persons with disabilities and their leadership.
At Programmed, we recognise the value of attracting and retaining employees with different backgrounds, experiences and perspectives. This includes people with a disability, where we have positively increased our representation of employees who identify as having a disability in the past five years.
Programmed strives to be a workplace that is accessible to people of all abilities and one that provides sustainable employment opportunities.
'I am excited to get up every day and go to work. I like being around other people'
Ben Fakalata joined the Programmed team earlier this year in our Collins Street offices as an Office Assistant.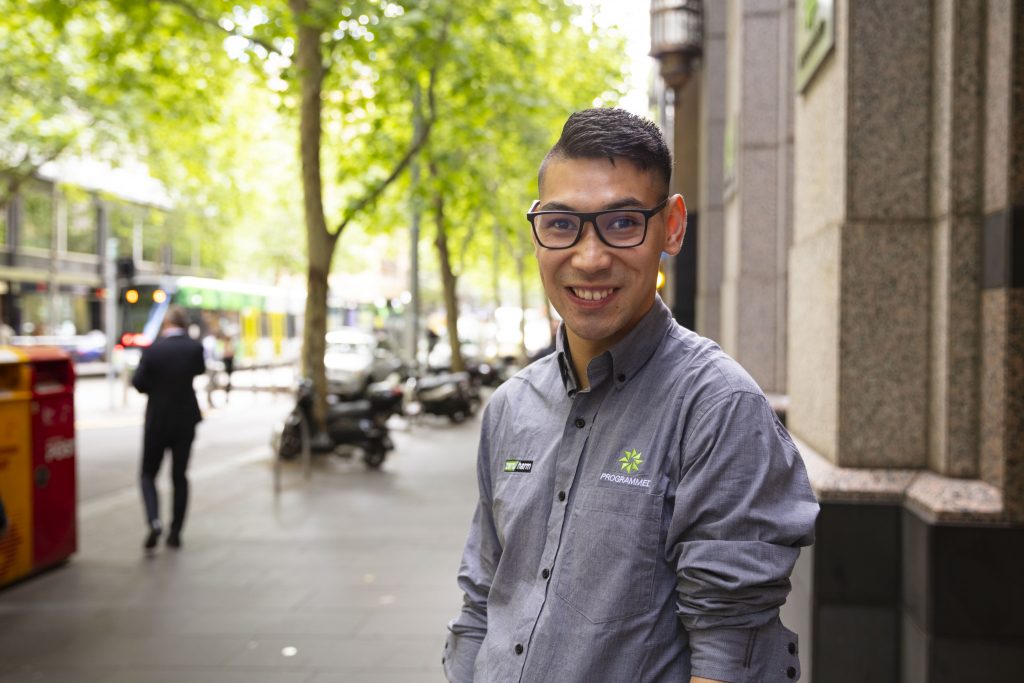 Ben had been looking for a job for four years before he came to us through Jobsupport. 'It was really hard for me to get a job having a disability. I applied at a lot of places and did a lot of work placements to practice, but this is my first real job,' Ben said.
Ben has a number of tasks in his role, including tidying the office, meeting rooms and kitchen, assisting the fleet department and delivering mail.
Since starting with Programmed, Ben says he has developed his communication and teamwork skills, and really enjoys helping out people with their different jobs. Our team is working with Ben to make sure that we have a development plan in place that helps him achieve his career goals.
'Programmed and my job support agency helped make a role that suits my ability to work. I had to train really hard in the beginning to learn all the tasks and it wasn't easy but I was really supported by everyone at Programmed.'
HR Officer Sharleen Mcewan thinks Ben is one of the most inspirational people she has witnessed. 'He stays positive at all times, worked hard, never gave up and as a result, has achieved greater than what he could possibly have imagined six months ago.'
'Ben is the perfect example of how someone who has the desire to better themselves, when given the opportunity, can achieve anything. It has been an absolute pleasure to be a part of assisting Ben in his journey.'
Ben's message for employers who looking to hire people with a disability is simple: 'Be very understanding and patient. Sometimes it might take a bit longer for people to learn the job. It's really important to hire all different kinds of people. It changes a person's life to be given a chance to work and feel helpful'.
'Mary is a welcome addition to the Welshpool team and everyone loves having her around'
Mary Slater also joined the Programmed team earlier this year, supporting our Welshpool branch with various office duties.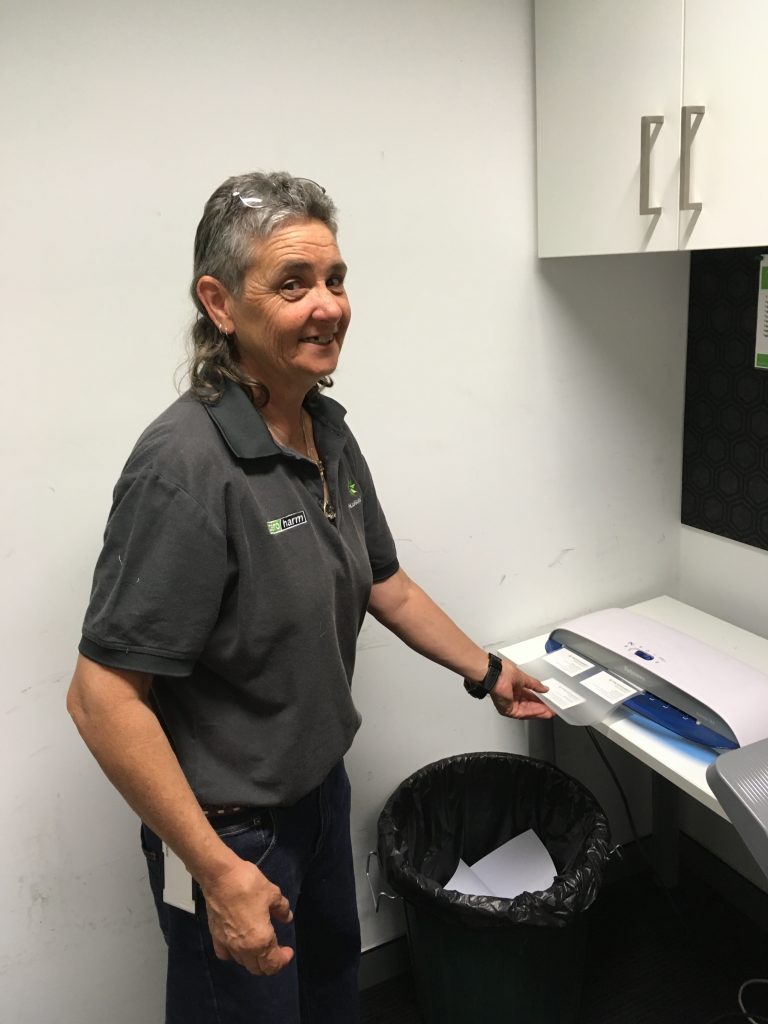 Mary first came to our attention a number of months ago when she walked into the Welshpool Office in the hopes of finding some employment. She became a regular visitor, swinging by each week to check on any progress. Our team worked to find her a suitable placement with one of our customers, however, it was taking time to find the right role.
In the meantime, the team offered Mary a trial role, doing odd jobs around the office. Six months later, Mary now supports Welshpool's Receptionist on a part-time basis, three days a week.
'I love working at the Welshpool office as it gets me out of the house, and I am surrounded by good company and people who love having me here. The staff are understanding and patient, and I enjoy the work,' Mary said.
Indigenous Engagement Manager Brendon Ah Chee said that Mary hasn't let her disability be an obstacle in her desire to be a valuable worker.
'She is a dedicated employee, and proud Aboriginal lady, who hasn't missed a beat since commencing with us and we are looking forward to having her around for a lot longer. '
Mary's long-term goal is to buy her own home so we are working closely with her employment agency, Edge Employment, to support her career goals and make this happen.
Mary encourages others with a disability to reach out to organisations set up to help people with disability to find employment.
'Make sure you use them! I get support from Edge, Brightwater and Programmed and they all work together to make sure I am doing well in my job. Once you are in a job don't be scared to ask questions or let the employer know how you feel.'
---
Programmed strives for diversity, inclusion and equality of our people. We seek a workforce that is representative of the communities we work in. We encourage people of all cultures, gender, age, sexual orientation or abilities to apply.
Are you ready for your next career opportunity? Browse jobs here