Daniel Farmer is currently in the second year of his Industrial Electrical / Instrumentation apprenticeship with Programmed at Woodside in Karratha.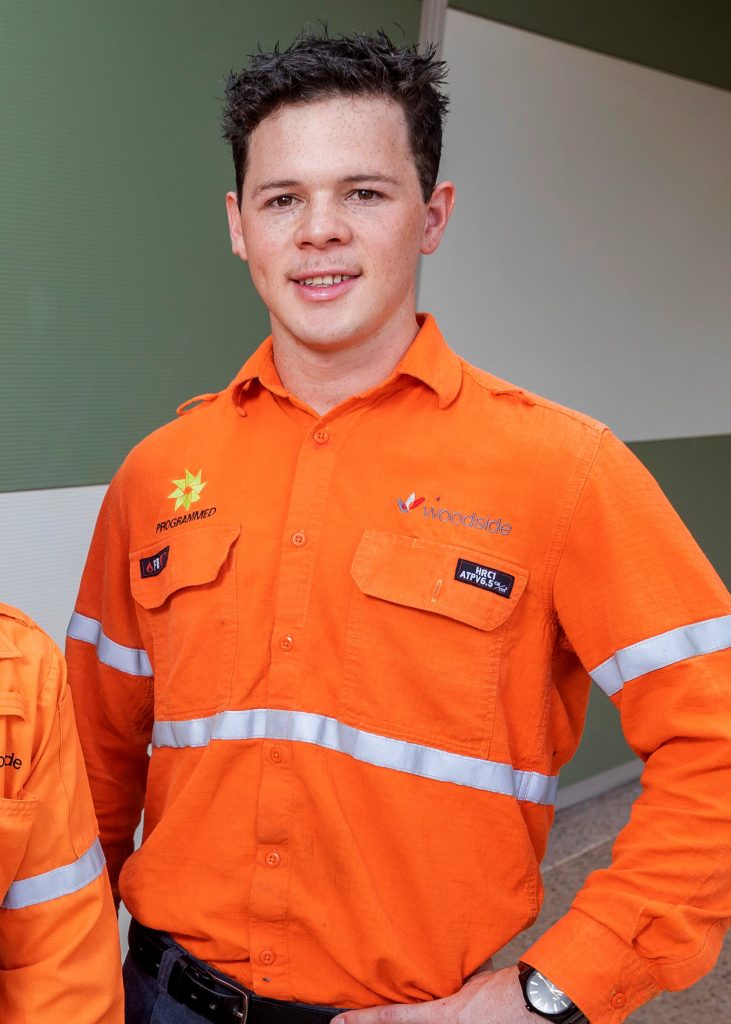 Daniel grew up in the town of Wickham in the Pilbara. He has ties to the Kuruma people on his Mum's side, and to the Nyoongar people of the south-west through his Dad.
Daniel's Dad works at Karratha Gas Plant, and it was him, as well as his mates, who encouraged Daniel to apply for the apprenticeship with Programmed.
Daniel is enjoying the work and is currently working night shift on a turbine shutdown. 'This has definitely been a highlight of my apprenticeship to date as I get to fully disassemble a turbine, which not many people get to do,' Daniel said.
Daniel also said that he was thankful for the great support he receives from the Programmed Advisors; 'they are always in constant contact through regular emails and bi-monthly meetings'.
In addition to his apprenticeship, Daniel is kept busy with his work in the community. Particularly his involvement with his local Aboriginal Corporation where he is the Chairperson of a Youth Council that he started himself.
Daniel identified a need to provide feedback to the Board of Directors on ways to engage young people. There is now a group of eight young people on the council who meet once a month to discuss community issues, offer solutions and provide feedback to the Board.
Daniel grew up not really knowing too much about his culture until his early teens, so being involved in his community gives him a greater understanding and appreciation. He said that it drives him to be a better person by helping people get ahead in life.
Daniel now sees himself as a role model for other Indigenous youth. He is not afraid to speak up and believes this helps in bridging the communication gap as he feels some Aboriginal youth are a bit reserved.
Daniel is now focusing on finishing his apprenticeship and on learning as much as he can while he has the opportunity. Daniel offers the following advice to young Aboriginal people wishing to undertake an apprenticeship:
'I think you just need to stick with it, I'm in my second year now and trust me, the time is going so fast. Ask heaps of questions and make as many mates as you can along the way.'
---
Looking to create a career pathway through a traineeship or apprenticeship? Browse opportunities here.
Or, for more information on how to create a diverse and qualified workforce, contact Brendon Ah Chee or Francine Pickett.