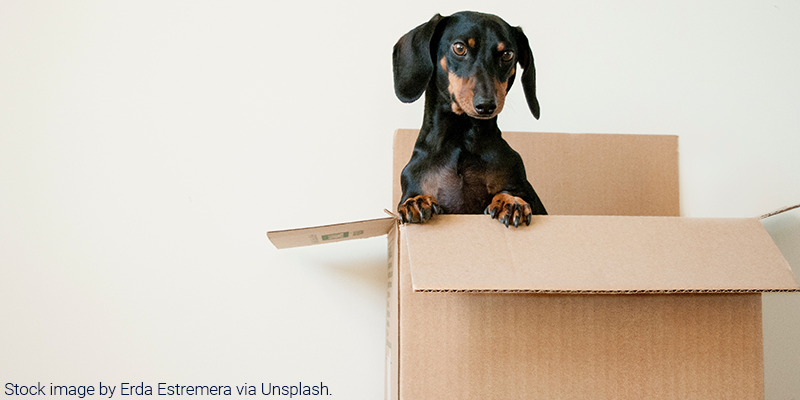 Moving, one of the top ten most stressful life events. We've all been there, and remember the feeling well. Imagine having to do so, unexpectedly and immediately?
Termite damage
Programmed's team working for the Victoria Department of Health and Human Services – Housing Services (DHHS), encountered just such a challenge. As contractors were doing a routine inspection of the units (upgraded, not long ago), they came across a unit that had unexpected termite damage. Programmed's team, immediately came out to inspect the unit, on that Thursday afternoon. It was deemed unsafe and required immediate work. However, the tenant was an elderly lady, who was still recovering from a previous health ailment. The team recognised that great care and empathy was needed to assist the tenant who was anxious about leaving her home.
Empathy and Care
The DHHS attempted to provide local alternatives, including funding a motel stay, while works were performed to provide safe housing again. The anxiety of the potential move though prevented these options from being acceptable. The Programmed team recalled that a nearby unit had just become vacant, and offered that as an alternative. DHHS and the tenant were both pleased with this new alternative to the challenge and approved the move for the very next day, Friday.
With the urgency to provide the tenant with a safe home, DHHS requested Programmed's assistance in moving the tenant. Given the excellent relationship with our contractors, Programmed were able to get support for a speedy vacancy clean in the other unit. Meanwhile, the team packed up all the tenants belongings, with great care, and helped set her up in the new unit. She was extremely grateful for the swift help and care, given to her. The Programmed team and the contractors were more than happy to have helped out.
24 hour response
Within a short 24 hour period, a safety issue had been identified, a nearby solution provided and expertly executed, including the setting up of utilities in the other unit and moving over her fridge on Saturday morning.
Now while the tenant is safely ensconced in her new temporary home, the Programmed team can complete the termite rectification work. Well done to everyone involved, for being the embodiment of Empathy and Care, and going above and beyond in Customer Service.