PSW's Bunbury team recently sponsored their customer Laminex's annual Site Standards event at their Dardanup manufacturing facility.
Our Bunbury team have maintained a strong relationship with Laminex for over 15 years, providing safe skilled people. The Dardanup facility is Laminex's largest particle board plant, producing an impressive 300,000+m3 of raw particle board with a decorating capacity of 7 million m2 annually.
The week-long Site Standards event is held annually in the lead up to the facility's major shutdown and involves six interactive induction refresher sessions for all employees, both permanent and contact.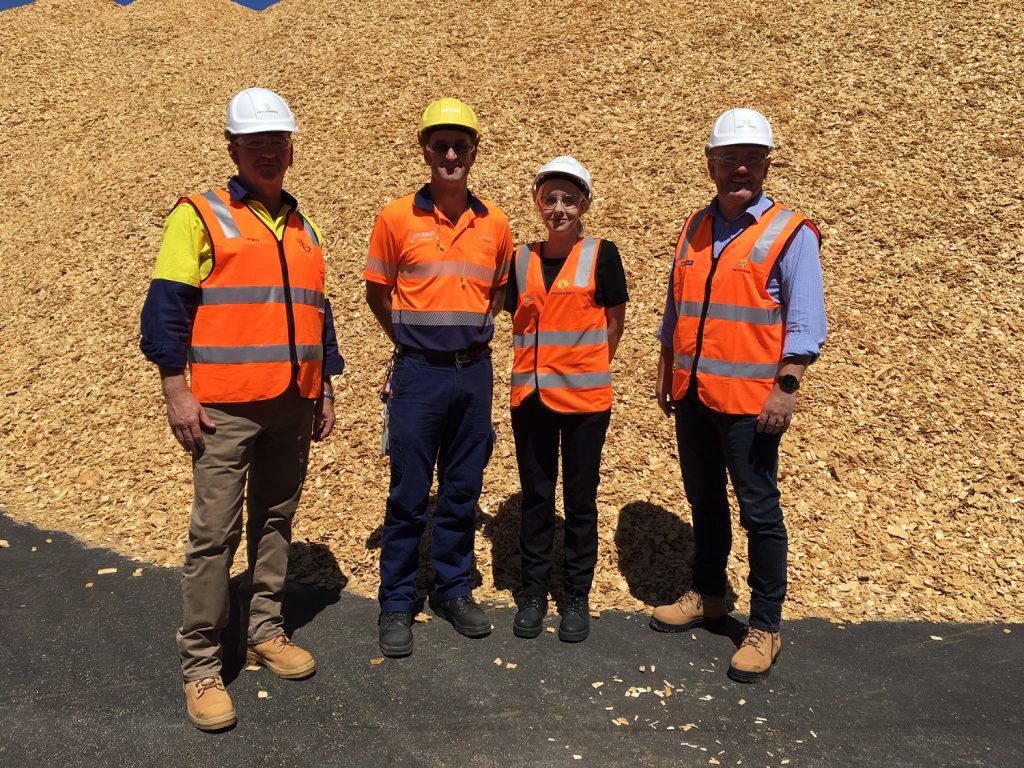 Bunbury branch manager Tenielle Piller, Area Manager Mick McDermott and Apprentice Advisor Neil Thorpe attended the event, which reached over 220 employees from across 11 shifts on site. Our sponsorship involved providing a healthy lunch box to all attendees at the sessions, as well as having our safety messaging on posters around the room.
As the primary focus during the shutdown period is the safety of all personnel on site, this year's theme was 'Mates protect mates' to reinforce how important it is to look out for your workmates on site. This is especially important during the shutdown period as there are a number of changes in the work environment as a result of maintenance works, as well as an influx of contract personnel who are unfamiliar with size and scope of the facility. Following the theme, a range of topics were covered during the sessions including safety, appropriate behaviours, healthy living and healthy minds.
PSW CEO Nic Fairbank and Executive General Manager Mark Burns recently visited our field employees at the Dardanup facility and were pleased to see such an engaged workforce, which is a credit to our Bunbury team.