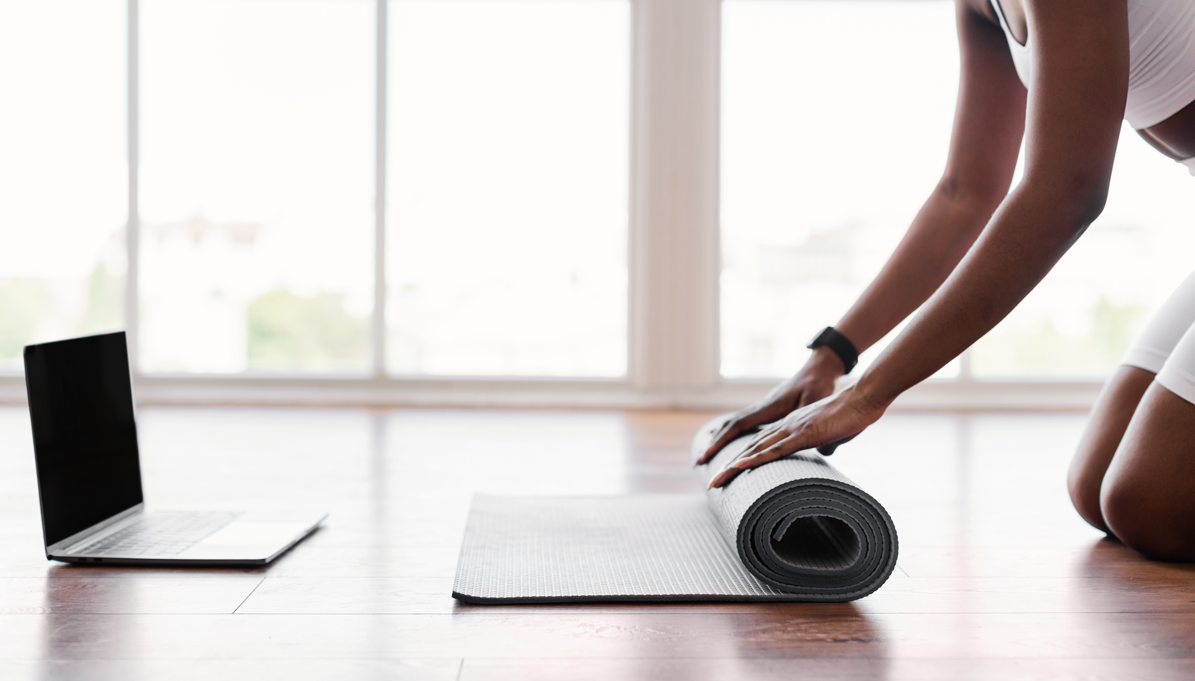 Over a year and half into a global pandemic, life for the most of us is nothing like we've ever experienced before. The 'new normal' isn't feeling so new anymore, and lockdown fatigue is well and truly setting in. It's never been so important to identify when you're not doing well and take care of your mental health.
There's a lot of information about mental health these days, and while it's good that it's being talked and written about more frequently, it does make it hard to know what to do with all the material. Below are some very basic and simple tips. If you need to talk to a professional, please get see your doctor or contact LifeLine Australia or New Zealand.
It's okay to not be okay
You've no doubt heard this phrase before. Due to the state of the world and the knowledge that there are other people in worse positions, people often feel like their situation isn't worthy of feeling anxious, depressed or of seeking help. This isn't the case. Tragedies and stories going on around the world don't diminish your own struggles or make your feelings any less valid. In this day and age, it's extremely understandable to not feel okay some or a lot of the time. We're living in unprecedented times (as we keep hearing) and there's no playbook, we're all trying to figure out how to cope and make the best of it.
Put in some FaceTime
We're more separated than ever before, however, we couldn't have run into a better time in human history to deal with a pandemic as we have so many mediums to stay in touch. Admittedly none of them can replace or properly replicate human contact, they're great tools to maintain contact with friends, colleagues, loved ones or even meet new people online. When you have a meeting, insist on having the video on where you can, or if you normally call your Mum, FaceTime her instead. It's so important to stay in touch during the physical separation in place for many of us currently.
Anti-social media
Social media platforms can be a great way to keep connected with others, shop, discover new music and trends and even news. However, be careful of what you subscribe to, like and follow. Take note of accounts and people that inspire negative feelings when you see their posts and cull them.
Maybe even take a break from certain people if seeing your cousin's holiday in Europe on Instagram is making you feel down. Too much time on social media in general can have a negative effect on some people, so consider setting up time limits for your social media apps in your smartphone's settings. You could even try a social media detox and see how it affects your mood.
Get forty winks
A lack of sleep can cause stress, moodiness, physical exhaustion and other health issues. Most people need an average of eight hours sleep to function at their best. Try going to bed when you're tired, turning off the TV and phone at least 30 minutes before you go to bed. Admittedly this can be a bit of a change for many people who watch TV up until or while they fall asleep, so instead consider reading in bed with just a lamp on to let your body know it's time to get ready for the hours of sleep that await it. Racing thoughts of what we are worried about can often keep us awake. If that's the case for you, try writing down what you need to do tomorrow somewhere you'll see it in the morning, so you can let your brain forget it, knowing it will be taken care of tomorrow.
Move that body
Exercise makes you feel better. Even moderate levels of exercise, as little as 10 to 15 minutes a day, can improve your mental health. Many of us don't get enough exercise and spend more than three hours each day sitting during our leisure time. With so many of us working from home, a lot of us aren't even getting incidental movement such as walking to and from the train or around the office. So come on, get moving! Walk your dog or do a few laps around the block during lunch. After work we're often exhausted and don't feel like exercising, so try to do it before the working day begins. With many of us working from home, the time we used to spent commuting can be spent exercising and not even having to get up any earlier than we used to when we were heading into work.
Watch your consumption
Many of us know that the amount of alcohol, cigarettes and other stimulants you consume can have a negative impact on our mental health and cutting back can help lessen negative effects. However, junk food and poor nutrition can have a similar impact. Try cutting back on your intake and set yourself realistic goals. Good nutrition can be just as important for your mental health as it is for your physical health. Try to eat regular, well-balanced meals and maintain adequate fluid intake to ensure you feel good.
While what you're putting into your body in a physical sense is very important, what you consume mentally is also vital to monitor. Many people find their social media feeds can be somewhat of an echo chamber, while television, films, music, advertising and news can all impact the way we feel. Try to take note of how various mediums make you feel and make adjustments accordingly when you notice them make you feel bad.
Seek help
Despite the progress made in recent years, many people still feel a stigma attached to speaking up about their mental health. When telling someone you trust about your struggles, often they may tell you they've felt the same or similar or at least know someone who has. While a friend or family member isn't a trained professional, sometimes telling someone and lightening your burden can be a huge help.
If you'd prefer to talk to someone you don't know, visit your GP to discuss options or talk to LifeLine Australia or New Zealand.