Through the recent industry partnership for Programmed to deliver preventative and reactive Mechanical & Electrical maintenance services across the South East Water network, the partnership is providing exciting new opportunities for both the water sector and local community, through an increase in engagement with local service providers and employment opportunities.
Programmed's goal has always been about delivering sustainable employment pathways in the communities we serve, as well as finding ways to connect and engage locally with customers and suppliers. We not only serve the community but are also part of the community with many of the workforce being locals to the area.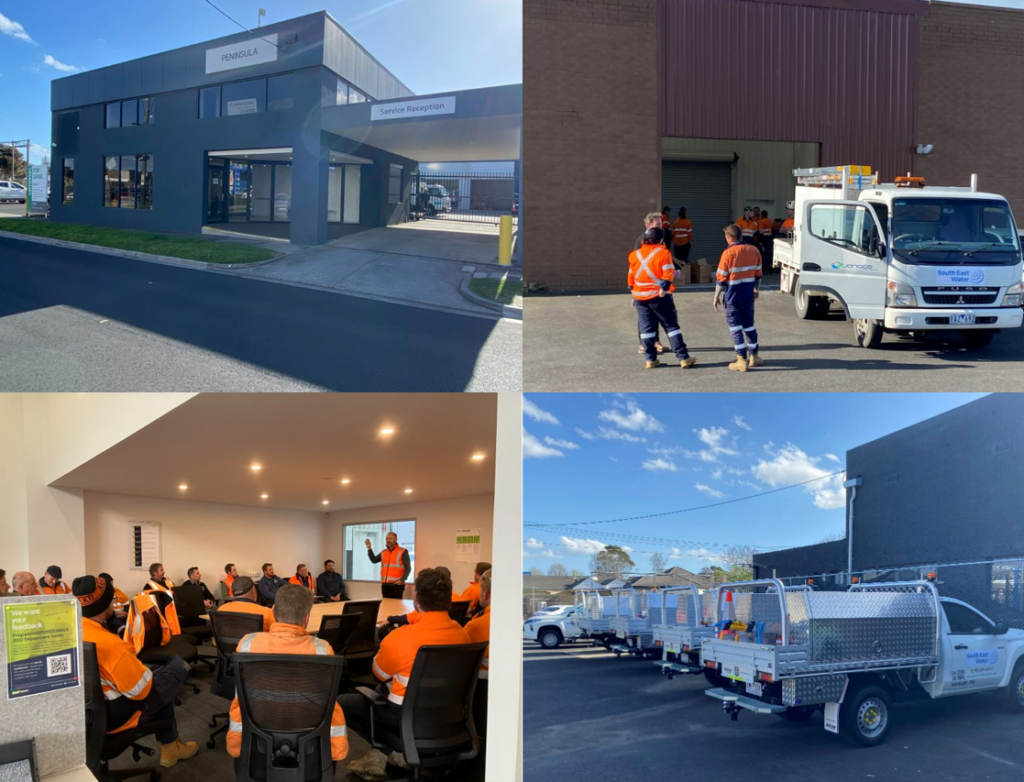 We are thrilled to share that we were able to employ more than 30 new employees—across trade roles such as electrical and mechanical workers to apprentices. Moreover, we have also hired various support roles such as contract managers, electrical, mechanical and pressure sewer supervisors, project engineers, logistic officers, and contract administrators.
One of our new hires is local Frankstonite Aaron Simmler, a newly hired Pressure Sewer Supervisor and a Proud Boandik fella, who gave us a glimpse of his involvement and passion for the awesome work he is able to do for the growing local community. Aaron is actively involved in various local communities, including being a member of the Executive Board at Willum Warrain Aboriginal Association Inc. He shares that working as part of the board allows him to feel safe, connected, and able to learn about different cultures and shared knowledge and experiences. Aaron's values were a great match for Programmed, and we look forward to working with the local Aboriginal communities on future initiatives.
The result of this partnership has also paved the way for new relationships with local suppliers. Programmed has partnered numerous local suppliers with over 65% of them located in the southeastern suburbs, producing even more opportunities.
Programmed's CEO of Facility Management, Graeme Hurn, said that the partnership with South East Water has enabled us to provide the southeast region of Victoria with further opportunities for employment within the water sector.
"We take pride in our commitment to local communities and support of local people and businesses who help us in delivering services across the region. And through Programmed's Water Academy, which is a robust training and employment pathway for individuals within the water sector, we aim to drive our social and indigenous engagement plans by delivering even more training, apprenticeships, and employment programs. We will use our experience across the water sector and innovative technologies to ensure outstanding services to our customers with the help of our amazing people," said Mr. Hurn.
South East Water's Managing Director Lara Olsen has welcomed the exciting local opportunities and engagement the partnership with Programmed has created.
"Through Programmed we welcome a range of highly skilled employees and suppliers supporting our workforce. They're very much part of how we meet the needs of our customers and communities across Melbourne's south-east," said Ms Olsen.
Programmed is a leading provider of Facility Management, Staffing, Maintenance and Care services across Australia and New Zealand, one of Australia's top thirty companies by revenue, and a top ten private employer. Our 30,000+ team members serve more than 10,000 customers every day, and engage with a subcontractor network of over 1,000 suppliers. Our customers cover all sectors including water, education, health, infrastructure, manufacturing, utilities, transport and mining.