Female participation in sport has always been significantly lower compared to men, particularly in community sport, but the numbers are changing. Women's sport is growing, so what does that mean for your sporting facility?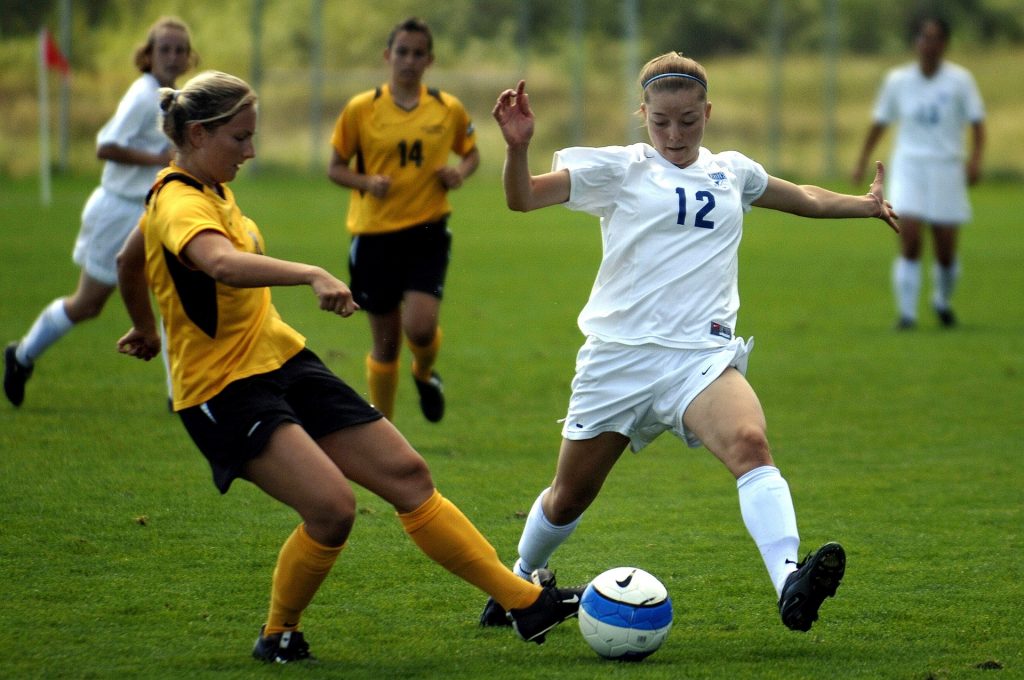 Change in game-plan
The success of female athletes and sporting teams is bringing the female sport to national attention and leading to a groundswell of women taking up more active lifestyles, including professional sport. In South Australia alone, there are around 150,000 women and girls registered with sporting clubs.
Multiple state governments are recognising the growing participation of women in sport, and are committing funding to provide for their needs and encourage them into the athletic sphere. The recent Federal Budget invested $150 million in upgrading sport facilities to make them more women-friendly.
The significance of this movement for the current owners of sporting facilities cannot be understated. In line with the high participation of men in sport, facilities have been designed to meet male needs, and are not considered user-friendly for women. As many facilities age and become outdated, it presents a perfect opportunity to refurbish old male-oriented buildings and make them equally accessible and friendly for both sexes. Female friendly facilities play a key role in making women feel welcome at their local football or cricket field.
Introducing unisex change facilities
One simple change that can be made to sporting facilities is the introduction of unisex change facilities. Often, there are no shower screens and no areas in which women can get changed in private. Many are forced to used male change rooms or even get changed out in the car park or kitchen facilities. Providing unisex change facilities will help stop women from getting changed in awkward and embarrassing places.
This can be as simple as adding partition walls to divide the change room into multiple private spaces. Installing baby change facilities near to change rooms and toilet areas will provide further reassurance that their needs are well catered for. To see how you can best redevelop and transform your facilities, utilise the expertise of an experienced building contractor. They'll be able to develop a suitable concept design that fits your facility's needs and budget.
Ensuring adequate lighting
Having worked with sports arenas such as Adelaide Oval to upgrade its lighting facilities, we know that adequate lighting in and around facilities is a necessary precondition for encouraging more women to make use of sporting facilities. The elimination of shadowed areas will improve safety and crime prevention, and reduce trip hazards. Sports arenas are often high in energy consumption, and there may be scope to improve overall energy efficiency and sustainability performance with the installation of automated lighting.
Implementing new colour schemes can further improve the quality of the facility's indoor environment. Lighter and friendlier colours will enhance the effectiveness of a new lighting system, and provide a more robust welcome by uplifting its appearance while eliminating signs of deterioration around the interior of the building.
Rethinking your turf
Welcoming female sporting teams into the sporting facilities may lead to heavier usage of the existing sports turf. Consider replacing the turf to provide appropriate coverage, growth and recovery timeframes that align with how frequently the grounds will be used and one which is more resistant to wear and tear.
Constant and heavy usage will also harden and compact your turf. Improved aeration will prevent this, by facilitating proper circulation of air, water and nutrients. Roots breathe better and can absorb proper nourishment, yielding stronger, healthier turf. In addition, alter the field maintenance regime to include more frequent mowing, fertiliser applications, weed programs and watering regimes. Ensure drainage of your sports field is in good working order.
These elements are essential to making sure you have sporting grounds accessible throughout the year. If you are unsure what the correct turf for your weather and sports need is, consult with a leading expert in the field like Programmed.
The rise of female participation will drive significant changes to the world of sport and the services that are provided for them. Get off the bench and talk to Programmed about how to change your game-plan for the future.