Programmed has worked closely with the University of Tasmania (UTAS) for many years. As an equal opportunity employer, Programmed recognises a gender gap in STEM (Science, Technology, Engineering and Mathematics) fields and aims to help close this gap in our industry.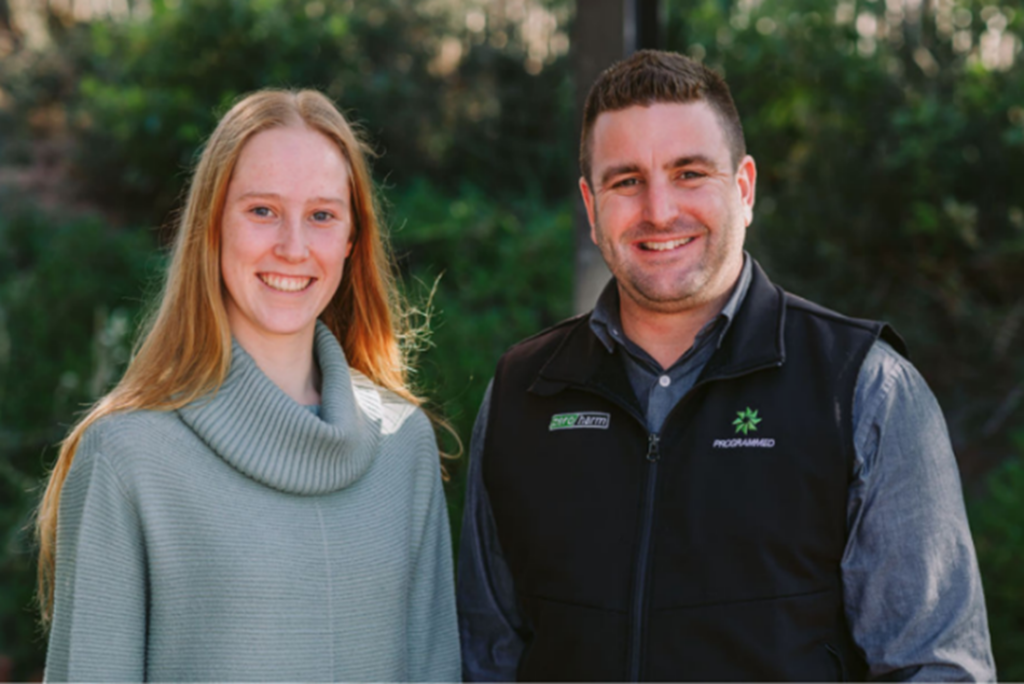 Given this, the Programmed Women in Engineering Scholarship supports women studying electrical or mechanical engineering.
This year, Hannah Ireland was chosen for her academic ability and commitment to building a career in engineering. We are proud to sponsor Hannah through our Programmed Women in Engineering Scholarship.
Engineers play a pivotal role in our operations at Programmed. They work on projects that deliver innovative maintenance and asset management solutions to our Facility Management clients.
"Attending the University of Tasmania scholarship event on behalf of programmed was a pleasure. It was great to hear firsthand the program's benefits for each recipient and meet Hannah. Hannah is in the first year of her Engineering degree and thriving. I look forward to following her journey over the coming years," said Matthew Longey, Operations Manager at Programmed.
Kind Words From Hannah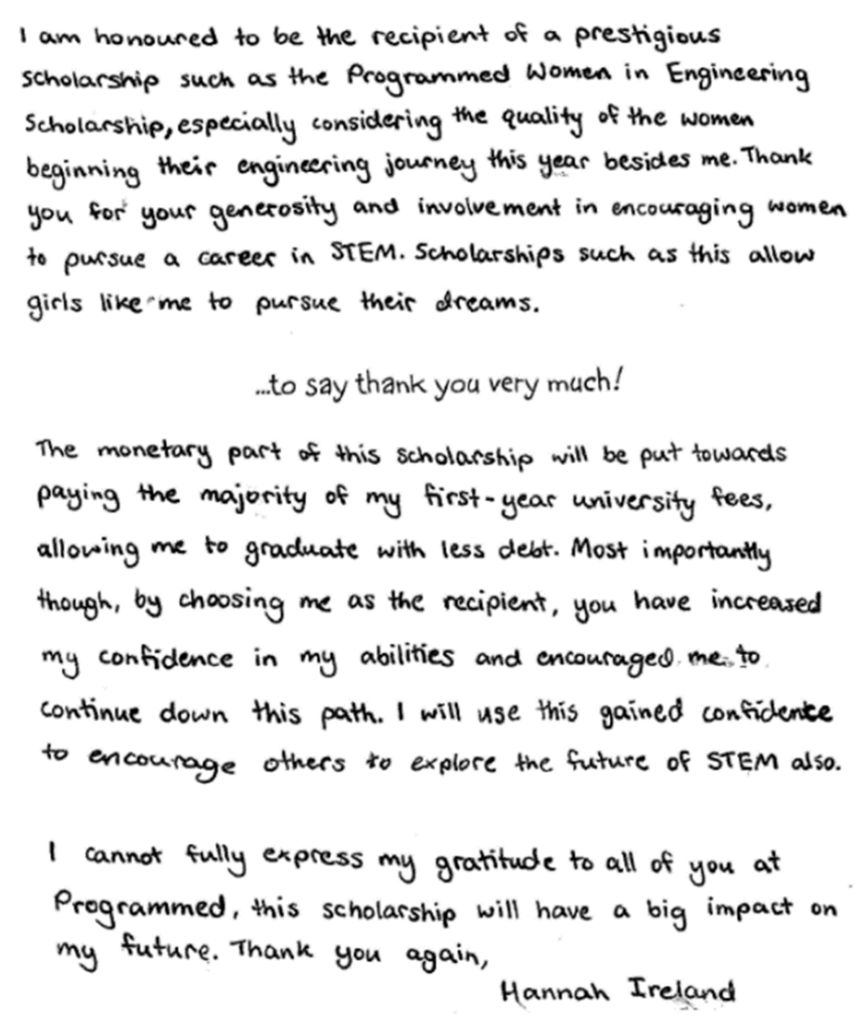 We appreciate the special message and wish Hannah all the best!
The diversity of our people is one of our great strengths. Having a diverse and inclusive workplace enables Programmed to attract and retain talented people, create more innovative solutions, foster stronger problem-solving capability and be more flexible and responsive to our customer needs.