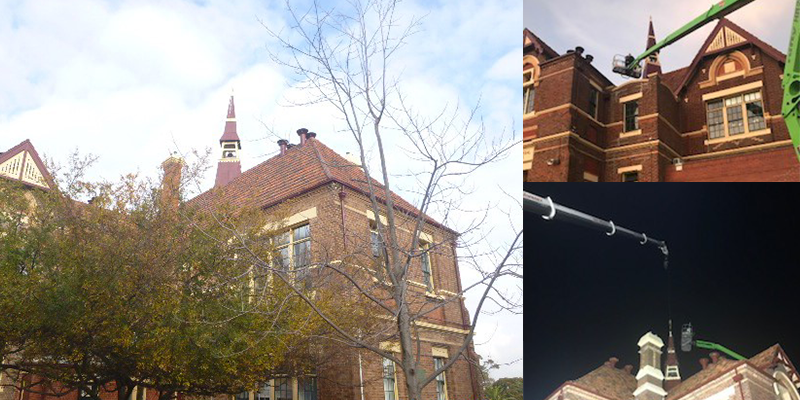 Programmed had to remove a much-loved icon at the Hawthorn West Primary School. While undertaking an inspection as part of the Make Safe works that Programmed undertakes for the Victorian School Building Authority (VSBA), it was identified that broken tiles caused reported roof-leaks throughout Block A, requiring replacement. While replacing the tiles, the technicians spotted the rotting support posts for the bell tower.
Quick thinking
Due to the observation, the VSBA requested an immediate investigation, by a structural engineer, to ascertain the extent of the damage. Programmed directly attended the site with a structural engineer to inspect the bell tower. They quickly identified that the structure was compromised and required removal, that day. The rooms below the tower also had to be closed, as there was no guarantee how long the structure would remain in place. At Programmed, we follow an influential Zero Harm culture, so ensuring everyone's safety, always comes first.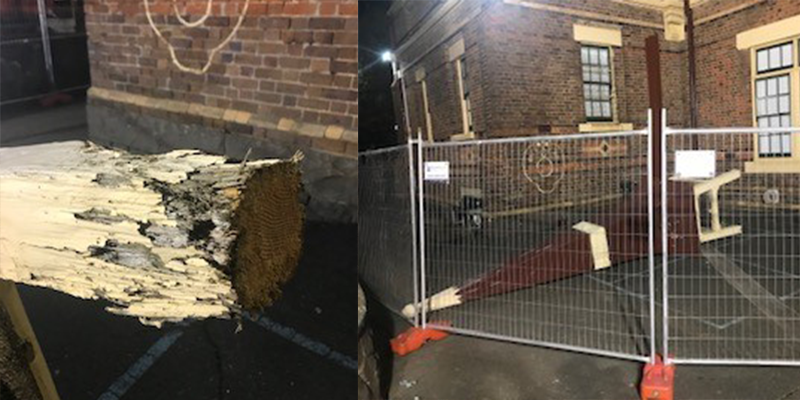 Within in 24 hours of having identified the problem, Programmed together with the appropriate contractors safely undertook the removal of the bell tower. This involved co-ordinating two large cranes and contractors, which drew in local onlookers, including a budding journalist. The tower was safely removed and onsite works completed by 10 pm, that evening. The school bell has been kept securely for reinstalling, once the tower structure is rectified and made safe.
All-in-all an eventful day, that had all parties step-up and ensured the school was kept safe through quick and collaborative working from all involved.