The greener your space is, the longer and happier you live. Nowhere are the effects of this being seen more than in retirement living.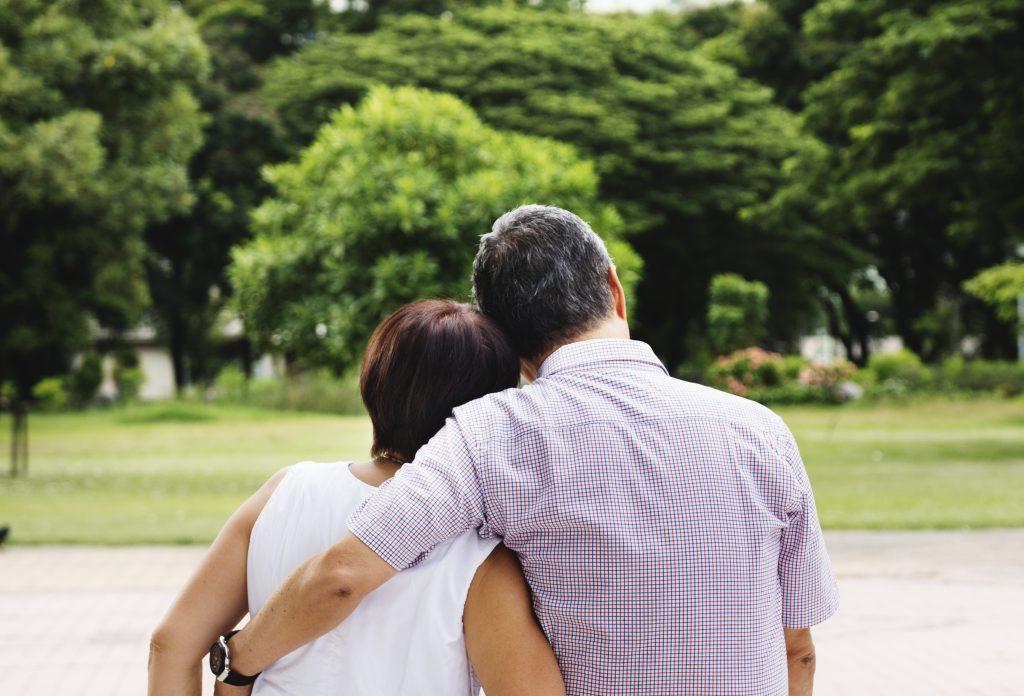 It is estimated that the number of Australians aged 85 years and over will increase from 400,000 in 2010 to 1.8 million by 2050, thus increasing the need for residential homes to support physical activity and social connections for the elderly.
"The main aim of health care for the elderly is to add life to years rather than years to life, so that the elderly have increased quality of life with more independence and the ability to remain as a part of their own community," acclaimed Dr William Bird MBE writes in his paper Natural Thinking.
And the best way to improve the physical and mental activity among the elderly is to involve fresh air and allow them to experience nature through their senses of sight, smell, touch and hearing.
"Access is important, and since an elderly person's world is reduced as they become less active, access to even a small pocket of nature will be important," Dr Bird writes.
"Older people can benefit from gardening due to increased physical and mental activity, a sense of purpose and meeting friends. This contact with nature significantly improves concentration, and with patients with dementia it can introduce positive experience, improve their sense of coherence, and reduce aggression and agitation."
A French study of over 2,000 people showed that regular gardening halves the risk of developing dementia, while a Swedish study revealed a much greater improvement in the elderly subjects' powers of concentration after spending one hour of rest in a garden if compared to remaining indoors.
From a mental health perspective, retirement homes with higher concentrations of green spaces can foster social cohesion and reduce feelings of loneliness – particularly pertinent when even before the pandemic, loneliness was a daily experience for almost 20% of older Australians, particularly those over 75.
"Green spaces may be particularly beneficial for older adults as they can provide safe opportunities to be active and interact with other people, while stimulating the mind and senses," according to a Taiwanese paper on the elderly's use of green spaces.
Additionally, access to more green spaces can provide an incentive for doing more physical activity, which has a direct correlation with mental health, and enclosed green spaces can shield elderly residents from exposure to harmful factors such as noise, air pollution and heat, all of which they're especially vulnerable to.
There are many ways to cultivate a green environment in residential homes. Passive involvement with nature where the elderly enjoy outside views of nature from their windows is important, as are excursions into nearby outdoor green areas for their wellbeing and satisfaction. Residential homes with flower gardens, plantings, places to relax and enjoy nature, and good places to walk were rated the highest among elderly residents, according to Dr Bird's paper.
Accessibility is a particularly important thing to keep in mind when it comes to cultivating green spaces in residential homes. Features such as benches and walkable paths are needed. A UK survey of people aged 65 years or older revealed that the pleasantness and safety of open spaces were relevant to the participants' life satisfaction, and the quality of the paths to these open spaces were likely to deter or encourage them from walking.
A partnership between Bupa and UK's largest nature conservation charity RSPB is paving the way in encouraging wildlife in healthcare and aged-care residential environments. Manicured lawns and immaculately maintained surroundings are being replaced by long grass, wildflowers and deadwood for insects – all with the elderly residents' input. Early results have shown decreased levels of agitation among elderly residents. Many retirement living homes in Australia are taking a leaf from the emerging global phenomenon and promoting greenery within their own facilities – there is an increasing demand for sustainable retirement villages.

This trend will only continue as Australian retirement homes increasingly begin to acknowledge the physical and mental health benefits of incorporating green spaces into their indoor and outdoor facilities. The benefits are manifold – both for the residents of retirement villages and homes as well as the businesses that run them. As Dr Bird says, increasing greenery in a residential home may be seen to impact on revenue, as that money could be spent building more rooms, but the cost of withholding nature from a resident is high with a significant reduction in their quality of life, which then increases the spending on their health. Increasing the concentration of green spaces in a retirementliving setting is a win-win for everyone.
Programmed is passionate about supporting the retirement living and aged care communities through well-presented sites. Speak to us about maintenance that frees retirement living and aged care operators to focus on residents.