Programmed Health Professionals (PHP) have successfully integrated a number of overseas nurses into a major Sydney hospital to address shortfalls during peak periods. While the use of international nurses is growing across Australia to fill this gap, some concerns remain about the local operational knowledge and experience of nurses from outside of the reciprocal healthcare countries.
Bridging courses such as the Initial Registration of Overseas Nurses (IRON) program exist to enhance nursing skills and ensure adherence to Australian standards, however, some hospitals are still concerned about whether these nurses have received adequate exposure to the Australian healthcare environment in order to 'hit the ground running' and be able to work independently across hospital wards.
To combat this dilemma, PHP established a tailored recruitment program, ensuring our IRON nurses are qualified and have the relevant experience.
Since 2017, PHP has handpicked 30 IRON nurses and built an operational experience program in partnership with a Sydney hospital. As a full service acute public teaching hospital, they were naturally receptive to taking IRON nurses, bringing a mix of quiet and busy wards to rotate through as our nurses demonstrate their competency on the job.
Typically, our IRON nurses remain at the hospital for at least three months, completing approximately 300 hours of shifts, building their operational knowledge and experience before being considered for roles at other public and private hospitals.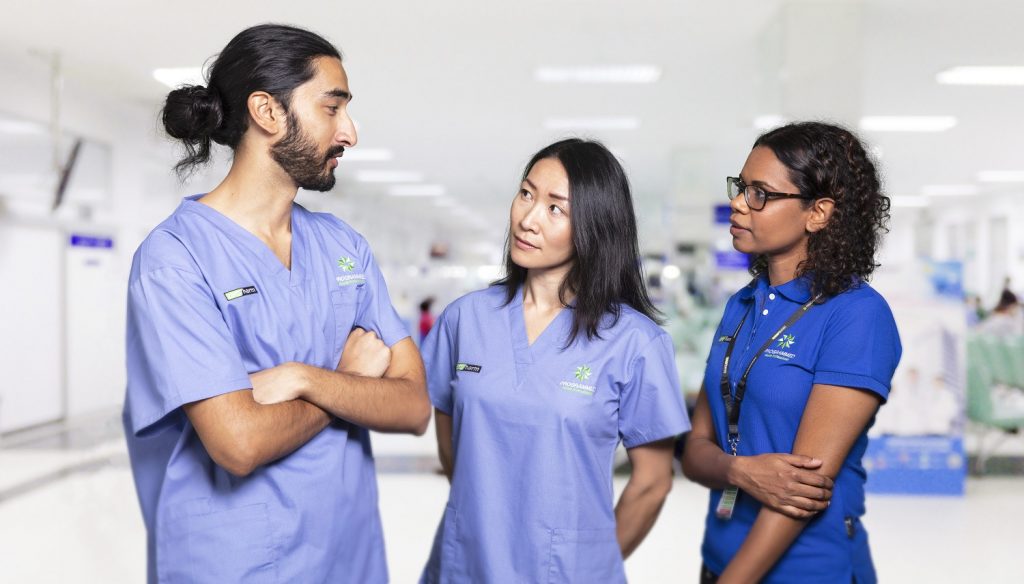 Since 2017, PHP has filled more than 1,500 shifts with our IRON nurses, demonstrating the success of the program. It is not unusual for our IRON nurses to be offered fulltime positions once their relationship with the onsite Nursing Unit Manager has developed and they have demonstrated consistently strong competency.