Don't ruin playground joy (or your school's reputation) by overlooking playground safety. The onus of ensuring playground safety and fun in equal measure is a serious one not to be overlooked.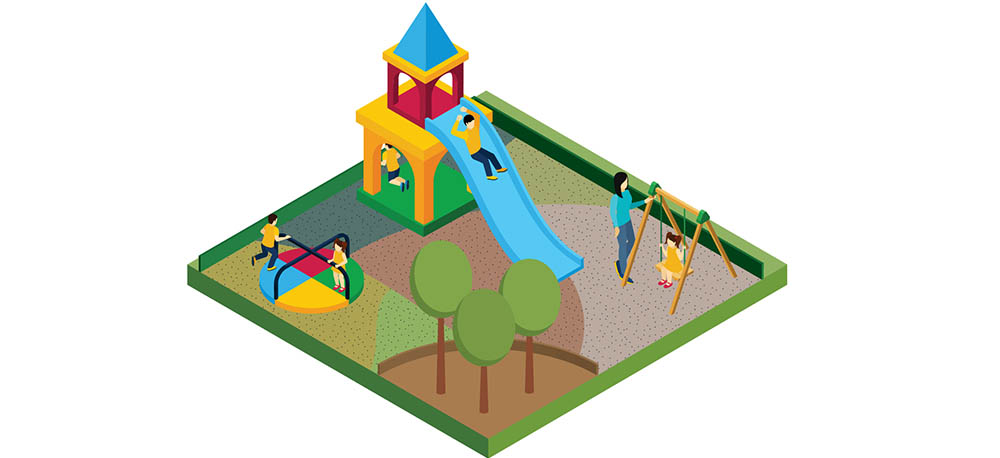 This goes beyond safe behaviour and play activities to ensuring that playground equipment is safely constructed and properly maintained. The best playgrounds or the most favourite elements of a playground are also, quite naturally, the most used. Fatigue and overuse could result in an unsafe site, while old playground equipment could have deteriorated to the point of being dangerous.
Safety Checklist – What to Look Out For
Injury Prevention:
Grip surfaces
Loose/missing parts
Lubrication
Adequacy of bark/sand/soft soils in fall zones
Trip hazards
Protrusions
Longevity Maintenance:
Paint chips
Rust & appearance
Uneven surfaces
Cleanliness
Did you know that playgrounds need to be audited by people who specialise in playground safety?
It's easy for someone to run their eye over an area to look for obvious hazards. But spotting more inconspicuous risks requires the knowledge of experts.
Some of these less obvious dangers include exposed screws or nails when excessive moisture causes wood joinery to swell, warp and crack. Others consist of hard surfaces with insufficient soft-fall or depth of covering to absorb falls; choking hazards like pebbles; as well as protrusions with the ability to cut and hurt.
A trained expert eye can pick out equipment able to catch loose clothing (a caught scarf could result in strangulation), or equipment spaced too closely together, which could cause a child to hit a nearby structure should they accidentally fall from the one they are on. As children love exploring, climbing through openings and squeezing between gaps, these trained professionals can advise you whether there is sufficient space for the child to navigate these without getting trapped.
A high-quality consultation and audit can yield important advice. This includes maintenance solutions for preventative actions to ensure the continued safety of your playground.
When was the last time you had your playground checked? Perhaps it's time for one now.
Pick up the phone and contact Programmed Property Services today for a comprehensive inspection done by a trained professional. Don't wait till it's too late.
Click to read more about…