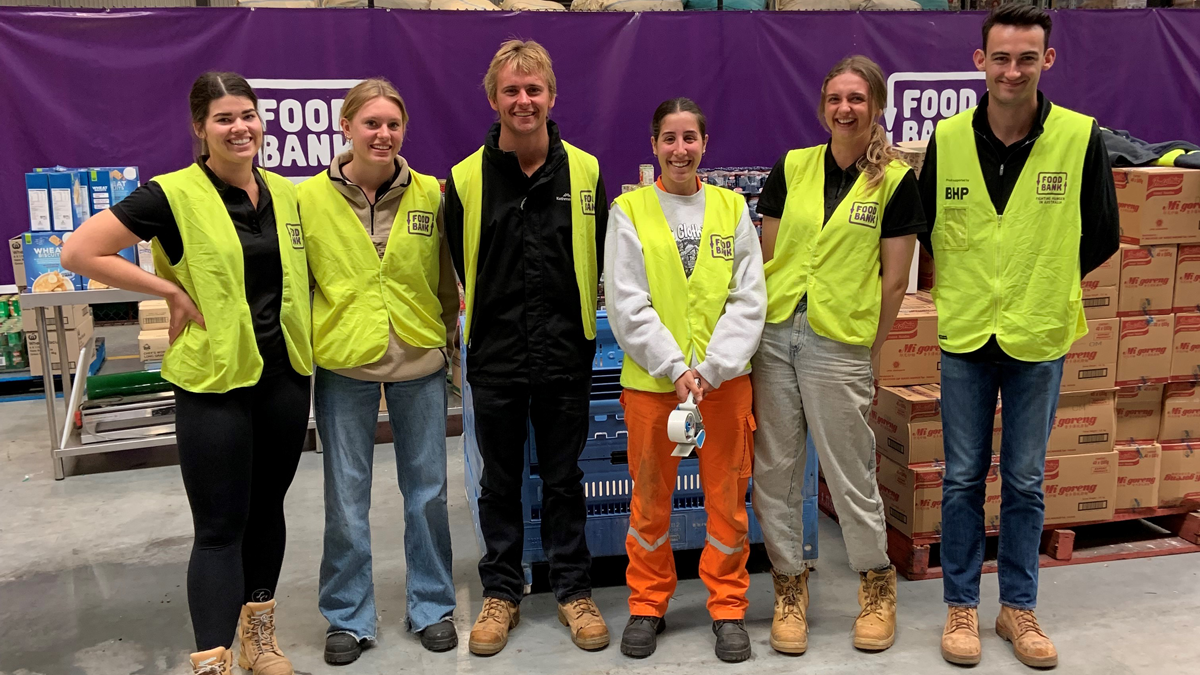 This week our NETTS apprentices have once again taken part in a volunteering day at Western Australia's hunger relief charity, Foodbank WA.
More than 70,000 Western Australians receive food assistance from the charity every single month. Each individual comes from a different walk of life, including parents, children, seniors and the homeless.
During this visit, our first-year cohort of NETTS apprentices Cara Withnell, Will Kent, Seb Bosich, Tianna Bruzzese, Jacynta Felix and Jessie Garnett packed vegetables and packaged up food cartons to help the hungry. This was a change of scenery from their usual day-to-day activities in their electrical and mechanical apprenticeships, which usually see them studying at TAFE or gaining on-job-experience onsite with program partners Santos, Beach Energy, Woodside and Jadestone.
By the end of the day, our apprentices had put together over 150 fruit and vegetable bags, and created, packed and sealed 325 general dry food packages; equal to around $3,000 worth of goods that will go straight to those who need it most.
This huge effort was met with great appreciation from Foodbank WA, especially since the beginning of the COVID-19 pandemic, many people have had to turn to charities such as theirs for help.
Jadestone Mechanical apprentice Jessie Garnett commented, 'It's so good to be able to give something back to the community and today we really felt like we made a difference. We got a full tour of the warehouse and had a great day, and it made a nice change from being on the tools!'
Jacynta Felix, apprentice Instrument Electrician for Woodside said, 'It would be great if we could get more days like this into the schedule as it's good for morale and teamwork as well as doing our bit to help our community.'
Programmed and the NETTS stakeholders are proud of the team for giving it their all and making the most of the day. Programmed try and schedule at least one volunteering day into every year and we look forward to many more successful years of working with Foodbank WA.