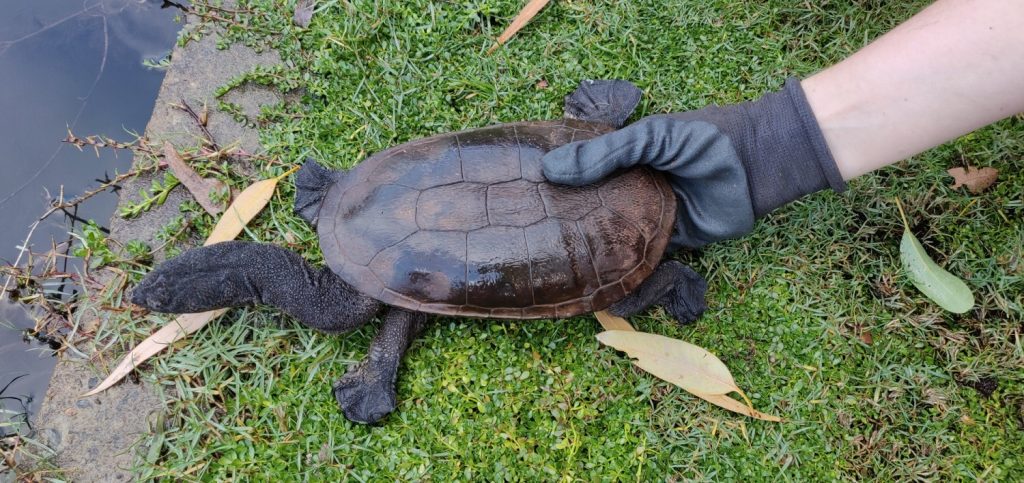 Our friendly team members from Perth Region Alliance recently relocated 70 Oblong Turtles in preparation for dredging works at two sites in Perth.
Forrester Road and Bodkin Park are both compensating basins which collect and store stormwater runoff.
Sediment had accumulated, decreasing the capacity and volume of water these basins are able to hold. So, dredging works were necessary to clear away the sediment, and increase the capacity again at both of these locations.
The friendly turtles were carefully relocated while the work was being done. The turtles have back claws that can scratch, so crews had to be mindful of the turtles and themselves.
The turtles were moved to other compensating basins less than 2km from each of the sites. The basins have connecting drainage systems so that after hibernation, the turtles can make their way back to their homes at Forrester Road and Bodkin Park. All in a day's work for the crew!