We are thrilled to announce that Programmed Skilled Workforce recently won the Excellence in Safety and Risk Management award for our Young Worker Program at the Australian 2019 RCSA Industry Awards.
The Recruitment, Consulting and Staffing Association Australia & New Zealand (RCSA) is the peak body for the recruitment and staffing industry in Australia and New Zealand.
The RSCA Industry Awards Night recognises the standout achievers of the recruitment industry and is one of the most coveted awards in our industry. We were also finalists in two other categories – 'Business Innovation of the Year' and 'Operational Excellence' for GO and the Dashboard respectively but we were pipped at the post.
Shah Abdul-Rahman was at the event and said that he was honoured to be there to accept the award on our behalf:
'I am absolutely stoked for our business to be recognised by the RCSA in the category of Excellence in Safety and Risk Management.
'The Young Worker program has been a culmination of work involving many people including Malcolm Deery, Tifanie Milton, Craig McNamara, Daniel Chilcott, HSE and marketing, but most importantly, it has been proactively delivered by our operations teams across our branch network.'
'This important piece of work has raised the level of awareness of young worker safety, and it has increased the level of customer ownership and knowledge in this space.'
'The program has already seen a positive impact on young worker injuries across the PSW business since being rolled out, and it has been a great addition to our journey to zero harm #goprogrammed!'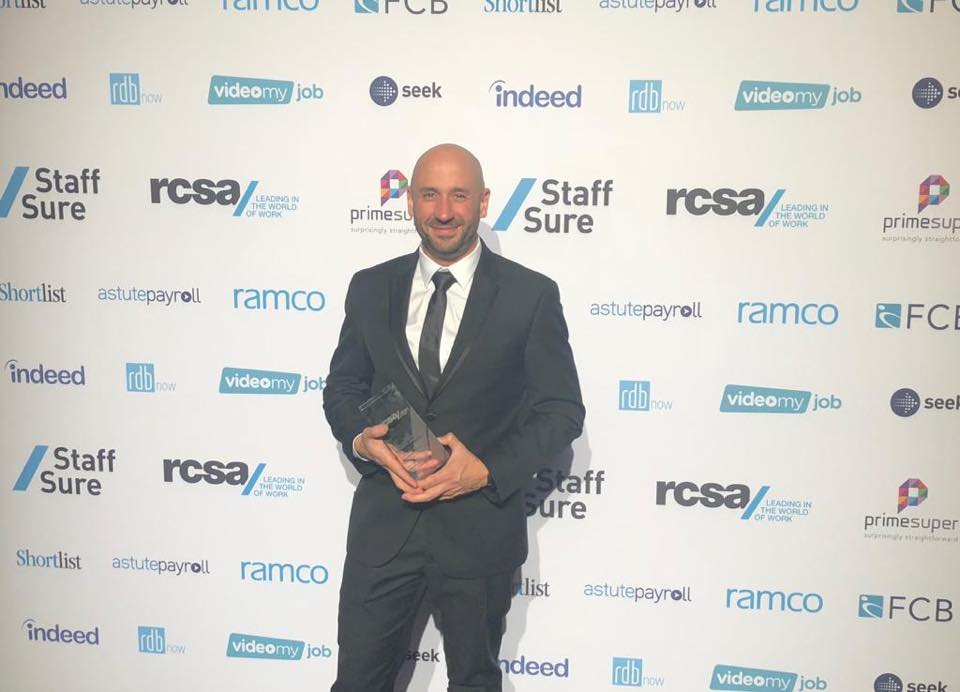 This is the second prize that the Young Worker program has received, winning a Platinum Award at the 2018 LearnX Impact Awards.