What a fabulous way to start the week! Programmed apprentice Caleb McDonald has won Indigenous Apprentice of the Year at the Apprentice Employment Network Western Australia Inc (AENWA) 2018 Awards of Excellence on Friday 12 October.
Programmed apprentice Ruth Jones was also announced as a finalist for Apprentice of the Year.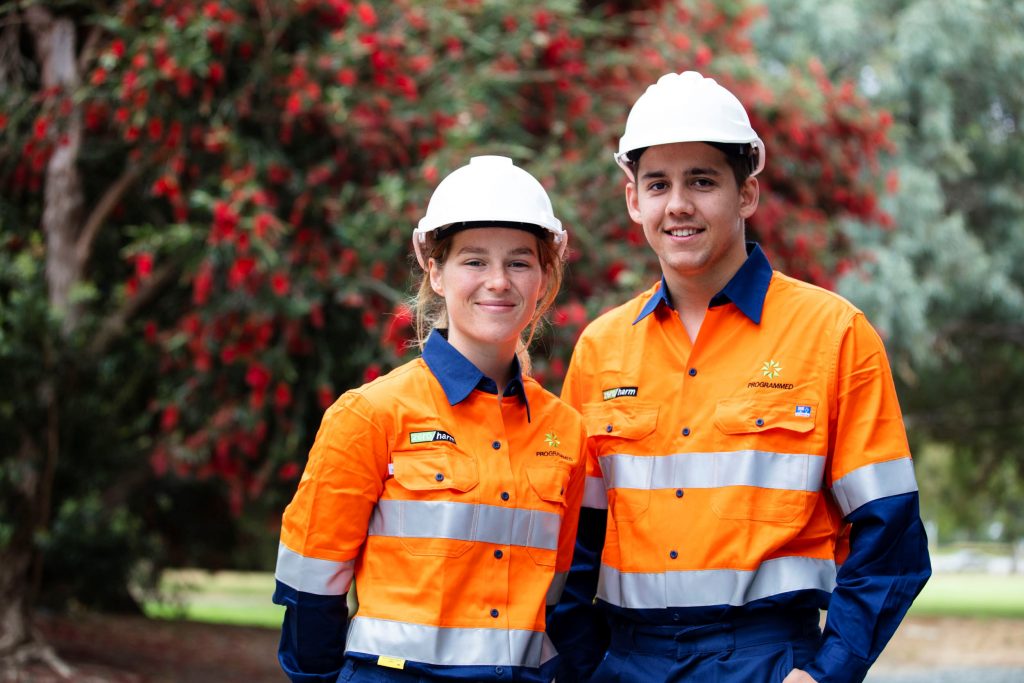 The AENWA Awards of Excellence recognises the achievements of apprentices and trainees that are employed by a Group Training Organisation (GTO) in Western Australia and the host employers who support them.
Both Caleb and Ruth are completing their apprenticeships through our NETTS program and hosted by Shell Australia on their Prelude facility.
Quickly establishing himself as a leader and a mentor to younger apprentices, Caleb credits the NETTS program for helping him to build a strong foundation on which to grow in his career and become a spokesperson for his community.
'NETTS has helped me and continues to support me in my working life by providing amazing opportunities and exposure to industry leaders and supervisors. Access to these senior people within the industry inspires me to strive to become the best at what I do, aiming to be a team leader and eventually an Onshore/Offshore Installation Manager.'
Caleb uses his time off to mentor and teach in his community. 'Through Wesley College I share my experiences, teach indigenous dancing and music and provide support and guidance for the younger Moorditj Mob.'
'I gain personal satisfaction from seeing others grow, develop and enjoy being a part of their journey as I have also received great mentoring from others. It also gives me another platform to represent my culture and history and to teach non-indigenous people about my culture.'
Ruth's enthusiasm and dedication to her apprenticeship has seen her complete numerous additional qualifications and receive recognition from her host site and Programmed.
Ruth says the highlight of her apprenticeship is 'meeting and working with such a wide diversity of people who have different perspectives to me.'
'The people you work with become your second family, because you see each other for two weeks straight, for upwards of 12 hours a day.
The NETTS program has allowed me to travel and work within a number of different sites and industries…giving me exposure to many different things that I would not have otherwise seen.'
NETTS Training Coordinator Stephanie Kay describes Caleb as 'a shining example of what a good apprentice should be'.
'Caleb has a long and successful career in front of him. He will be in demand as a qualified operator and will definitely progress quickly up the ranks. Standby to see Caleb as an Operations Installation Manager in one of the big companies in the not too distant future!'
Stephanie has equally high praise for Ruth and says that she will 'go far and be a force to be reckoned with'.
'I challenge anyone who meets Ruth not to come away feeling invigorated and energised by her pride in her work and training.'
Congratulations again to both Caleb and Ruth – amazing recognition for your hard work and dedication!
---
Looking to create a career pathway through a traineeship or apprenticeship? Browse opportunities here