In the wake of the COVID-19 pandemic, Programmed Health Professionals (PHP) has been engaged by a national FMCG company, to conduct pre-start health checks across their Queensland food processing operations. To preserve the health of their workforce, and ultimately their business, the client has requested a Registered Nurse be present at the beginning of each shift rotation, to perform a range of checks including, pre-start screening, temperature and wellness checks, maintenance of infection control and conformance protocols, as well as promoting general health.
Since working with the client in early April, PHP nurses have conducted over 10,000 health checks, and have encountered 7 flagged cases where employees had registered a body temp above 37.5 degrees. Once a flagged test is registered, workers are told to sit to the side for 15 minutes before they are rechecked. All 7 flagged cases returned a negative reading upon retesting, and it was deemed they all had an inflated reading due to walking or cycling to work.
In a bid to keep their workforce safe across the country, the business will be rolling out this program across their facilities nationwide.
"I have recently used the services of Robert Pledger and his Programmed team to assist our company with the introduction of nurses to temperature check our employees. We are a food business and the significance of this in response to our Covid-19 plan has been critical.
When we started we had no experience in this area and was reliant on Programmed to make recommendations in establishing our processes and the human resources that would be necessary.
Robert and his team have been outstanding, have moved quickly and always gave me the confidence that what we set out to do would be achieved. The service has been exemplary, with nothing being too much trouble. As a result we have a full functioning temperature check system for all of our employees, ensuring the health and safety of our people."
Jeremy – Head of People & Culture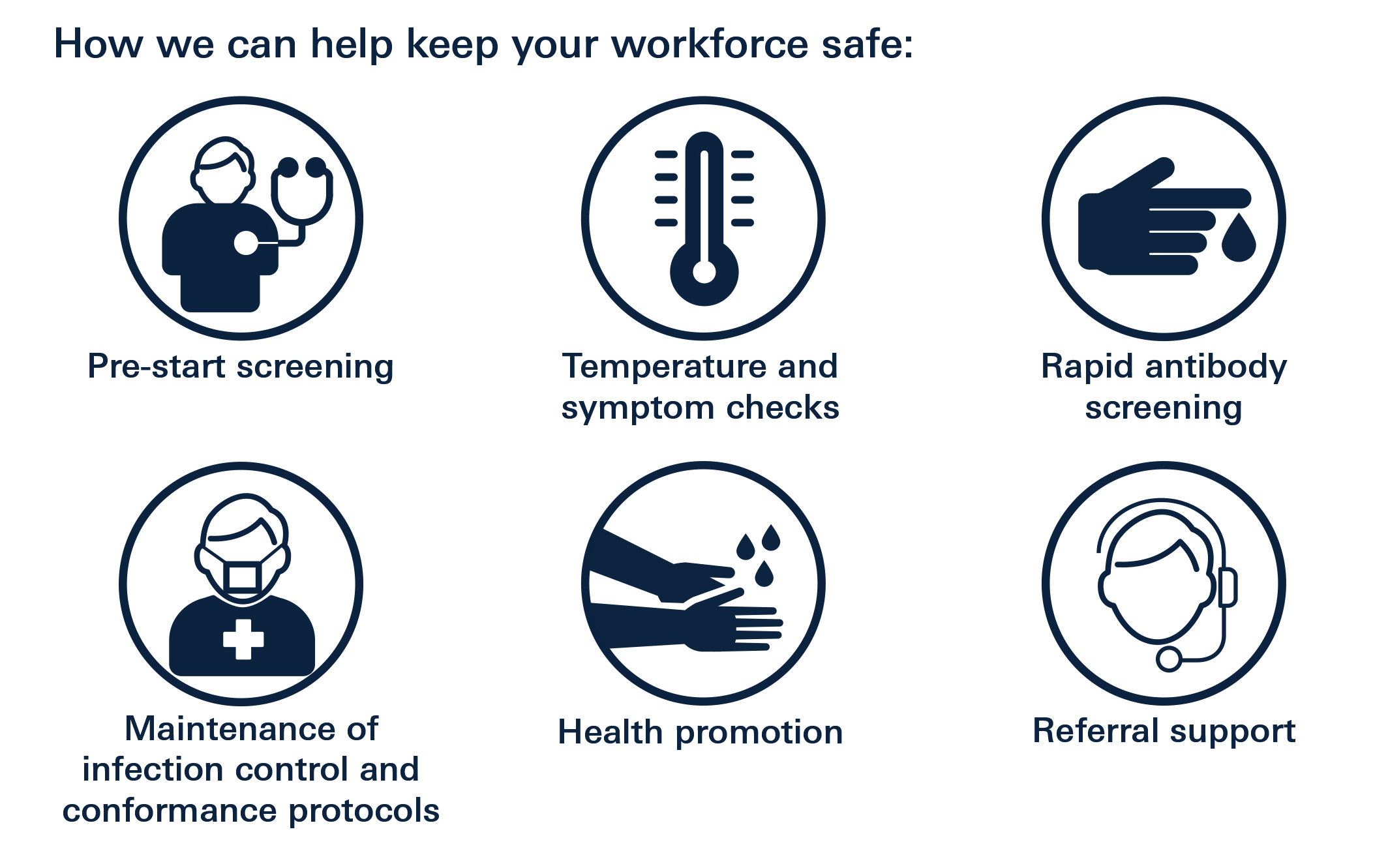 ---
Programmed Health Professionals is a trusted provider of on-site health check services, delivered by an extensive national team of healthcare professionals. With 35 years' experience, we are well placed to help you maintain the health of your workforce by preventing COVID-19 outbreaks through early identification and management.
If your business would benefit from an onsite health check service, contact 13 10 95 to speak with a team member today.