Woodside facilities and housing in the Karratha region of Western Australia are to be maintained and managed by maintenance, staffing and facility management firm, Programmed.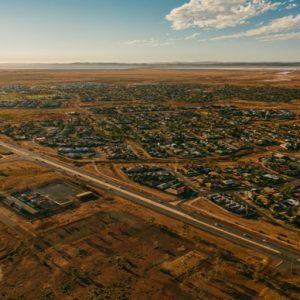 Woodside has awarded Programmed the Karratha assets' facilities management contract, which commenced on 20 April 2022, for an initial term of four years.
The contract will deliver new local jobs and innovative traineeships designed by Programmed to provide greater employment opportunities for youth and Indigenous people in the region across building maintenance, grounds maintenance, property management, catering, and cleaning services.
The contract will see Programmed provide management services to the Karratha Gas Plant, Pluto LNG Plant, King Bay Supply Base, Burrup Materials Facility, and the Woodside Heliport. Programmed will also deliver property maintenance and management for Woodside employee housing in the City of Karratha.
Programmed CEO of Facility Management Graeme Hurn said the contract with Woodside added to existing contracts including WA Housing and YARA Pilbara in the region involving maintenance of 6,300 public and social housing properties in the Pilbara and Mid-West regions. Programmed also has a long-standing relationship with Woodside through their Skilled Workforce support and partnership in supporting Fremantle Football Club.
"We are very proud of our commitment to local communities and support of local people and businesses we work with. We have developed a specific program with MGM Alliance that forms a key component of this contract to boost employment opportunities for local Indigenous people," he said.
"We certainly recognise the importance of these services to the local communities and Woodside employees. We have formed a wonderful team of people to manage the key deliverables of the contract which will work with our existing teams already in the region. We will use our experience as well as some innovative technologies to ensure outstanding services to our customers," said Mr. Hurn.
Programmed is one of Western Australia's largest employers with more than 4,500 workers and approximately 1,000 subcontractors across its broad WA staffing and maintenance businesses.